5G Brings Growth Opportunities for Investors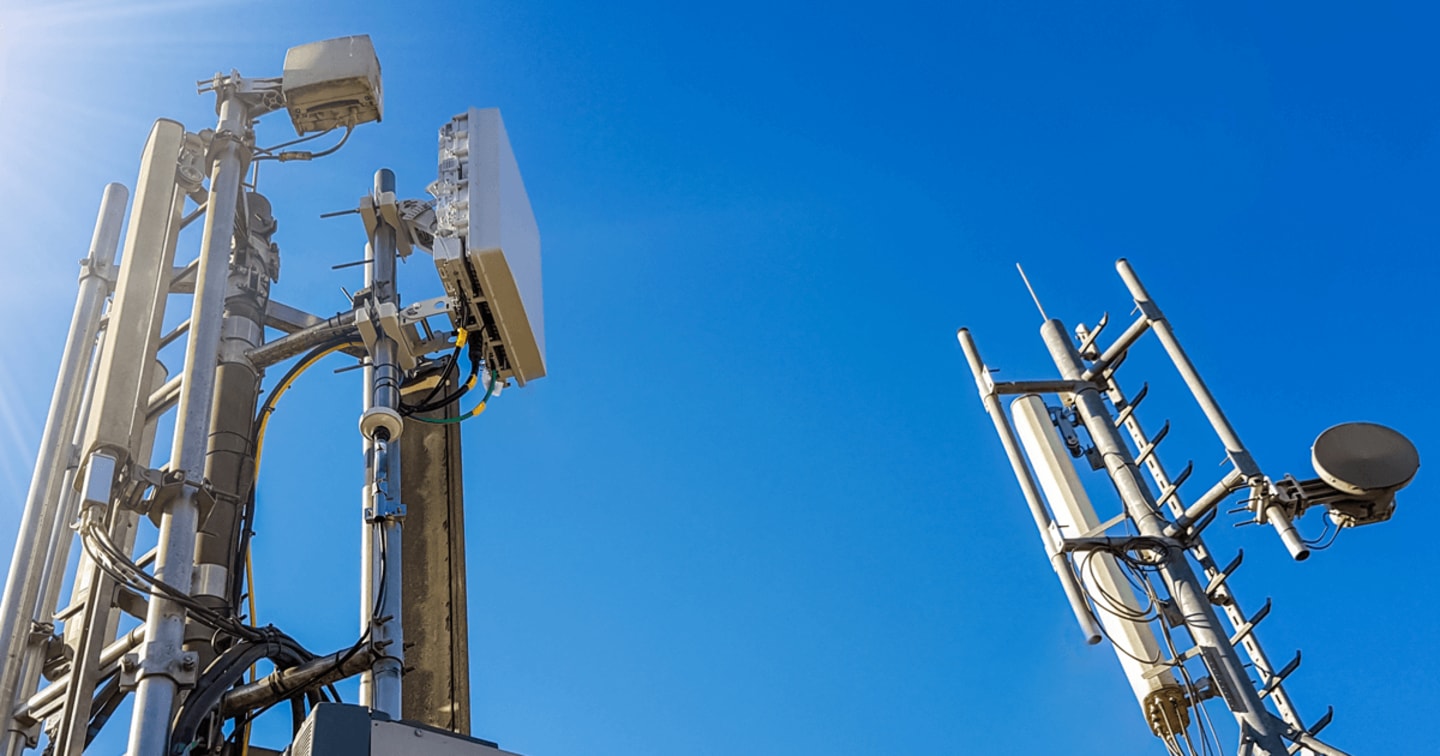 COVID-19 has fundamentally altered how we use technology and its infrastructure. Wireless infrastructure enables:
Videoconferencing platforms like Webex™ and Zoom

Corporate applications

Online gaming

Social media
Importantly, the telecommunications sector has been key to the deployment of pop-up hospitals and increased use of telemedicine. China was able to build hospitals in weeks and seamlessly connected them to doctors throughout the country utilizing its wireless network. In a matter of months, 5G has become a "must have" in the fight against the coronavirus and battle of innovation.
What is 5G?
5G, which stands for the 5th generation of wireless technology, has been in the works for years, but recent network upgrades have made the technology soar.
The promise of the technology is significant; many network-dependent use cases—autonomous driving, Internet of Things [IoT]—are rapidly expanding. 5G also has the potential to help reduce the carbon footprint of networks and address the digital divide. Verizon issued telecommunications' first green bond last year, directing proceeds toward minimizing its environmental impact and benefiting its communities. Therefore, we expect 5G to be a robust investment theme for many years.
Wireless technology advancements
Each generation of wireless technology enables faster speeds and innovation.
Ushered in the launch of the first iPhone.
Faster speeds enabled accelerated innovation and created new industries: ex. Venmo, Lyft.
Considerably faster speeds (10x to 100x faster) with 10x less lag creates possibilities for new industry use cases: ex. Autonomous cars.
While initial deployments of 5G will enhance mobile networks, the technology may be deployed to create new market opportunities.
5G's New Spectrum
5G combines the use of various bands of spectrum, new base stations/radios and a virtualized core network. 4G uses mostly low- and mid-band spectrum, but 5G uses higher frequency bands (3 GHz to 60 GHz). High-frequency spectrum offers tremendous speed but has challenges with distance and propagation. To use this new spectrum, telecommunication operators are beefing up their networks with optical fiber, small cells and base stations.
For example, Crown Castle will construct 35,000 small cells over the next few years, with many located on lamp posts in major cities to better reach consumers. New technologies like massive MIMO (multiple-input, multiple-output) and beamforming can enhance propagation. Eventually, the core network will need to be virtualized and software-defined to provide services like network slicing to better allocate bandwidth.
5G and ESG: lower carbon footprint, numerous social benefits
Advancements in wireless technology that lead to the potential for connectivity of all devices would provide significant social and environmental benefits. IoT will help industrial applications become "smarter" and more effective, while autonomous driving helps allow for more efficient routing, reducing emissions/pollution.
The pandemic has further pulled back the curtain on disparities in technology access. 5G has the capability of helping bridge the educational gap by providing high-speed broadband to students regardless of location.
Despite these potential benefits, we are also monitoring long-term concerns related to environmental, social and governance (ESG) issues. Privacy and data security are top of mind because 5G will create a significant amount of new data and complexity. Networks are becoming more strategic to governments and could fuel national security tensions (e.g., Huawei). Increased connectivity could also have negative ramifications for mental health. Concerns about exposure to radio frequency waves and potential health side-effects have also been raised. We expect the ESG debate to accelerate as 5G evolves.
Wireless technology is becoming strategic and has potential for new use cases
Governments view 5G as a strategic weapon for both economic and security initiatives. The best network will help shape technology leadership and future economic winners. At the very extreme, given the amount of technology in advanced weaponry, a faster network could even help win a military conflict. China, South Korea and Japan are already establishing 5G networks by allocating new spectrum and implementing new technology. The U.S. is just beginning, although new mid-band spectrum will improve the network substantially.
Initial deployments of 5G focus on enhancing network leadership. Wireless spectrum is finite, which means that as data grows, there is a tangible cost to carriers. 5G will help bring down the cost curve. Nokia, for example asserts 5G will drive down the cost per bit by 70% at full capacity (Bank of America conference on June 2, 2020). This savings will allow carriers to achieve better economics on incremental services. While historically a chicken-and-egg problem, handset manufacturers have focused on getting their products ready for 5G. Ericsson expects almost 190 million smartphones enabled for 5G in 2020, and this could reach 2.8 billion by 2025 (Ericsson Mobility Report – June 2020).
We think lower costs, as well as better speed and latency, will enable new use cases such as autonomous driving and the IoT. Fully autonomous driving refers to an interconnected and intelligent road system. These systems will require ultra-low latency and massive connectivity. Network slicing can aid in dynamically allocating bandwidth based on importance (i.e., safety updates versus infotainment). IoT has the potential to be an even more significant opportunity. China has already declared 700+ smart cities, and there is strong coordination between the public and private sectors to utilize 5G.
Investment implications
Why has 5G taken so long to deploy? The technology is costly, and the incremental uses cases will take time to monetize. Carriers will take a measured approach to spend to preserve returns. We estimate that wireless capital expenditures will easily surpass the 4G peak, and the cycle will be even longer.
Our investment strategy focuses on identifying companies that may capture the most economics through the cycle. Similar to past cycles, we expect the "arms dealers" to benefit versus the telecommunication operators. Additionally, given semiconductor companies' increasing capital intensity and differentiated technology, they are also well positioned to benefit. The tower real estate investment trusts (REITs) stand to benefit from a denser network as real estate is more strategic relative to past wireless technologies. We think the core network and base station manufacturers should see substantial growth, although competition could pressure long-term returns.
Investment return and principal value of security investments will fluctuate. The value at the time of redemption may be more or less than the original cost. Past performance is no guarantee of future results.
References to specific securities are for illustrative purposes only, and are not intended as recommendations to purchase or sell securities. Opinions and estimates offered constitute our judgment and, along with other portfolio data, are subject to change without notice.
The opinions expressed are those of American Century Investments (or the portfolio manager) and are no guarantee of the future performance of any American Century Investments' portfolio. This material has been prepared for educational purposes only. It is not intended to provide, and should not be relied upon for, investment, accounting, legal or tax advice.