Despite the Dizzying Pace of Change, the Underlying Beauty and Simplicity of Life Endure
Getting to know Portfolio Manager Prabha Ram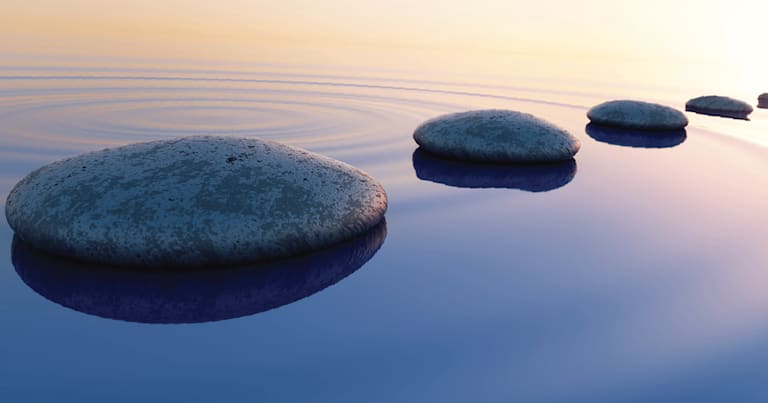 Prabha Ram has deployed her creative thinking and deep analytical skills in a career evolving from positions as a software engineer to an equity research associate to a fiduciary for client assets.
A portfolio manager on the U.S. Focused Dynamic Growth strategy investment team, Prabha also provides fundamental research and equity analysis for the U.S. Large Cap Quality Growth and U.S.  Premier Growth strategies.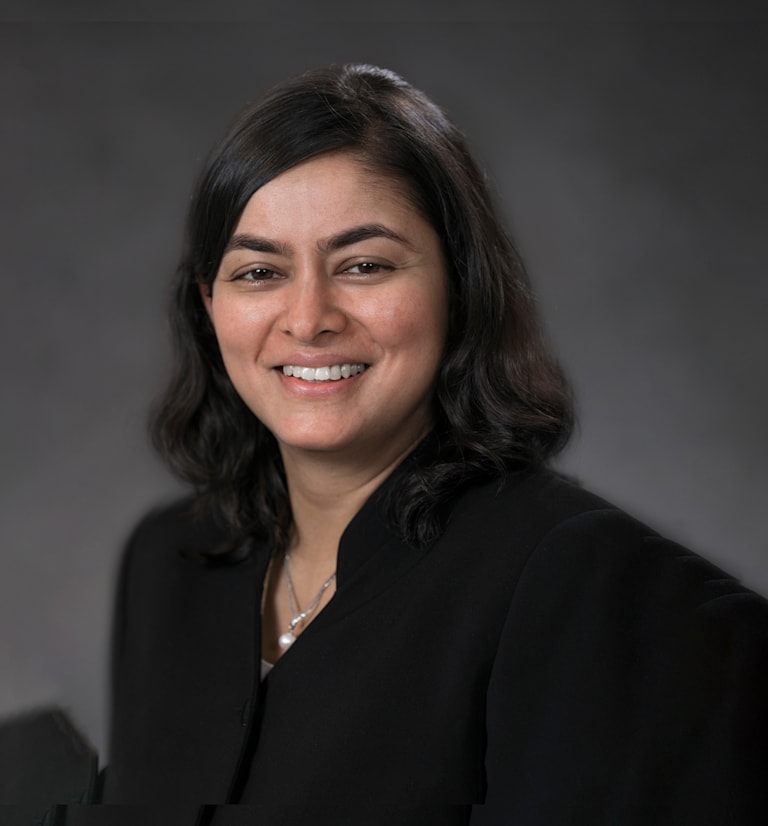 Prabha grew up in Madras (now Chennai), India, in a cultural environment that revered education imparted through ancient texts and scriptures alongside modern education. Stasis or change? Tradition or innovation? "It's not one or the other," Prabha says, rather "we should recognize the value and seek to derive the best from both." These questions contribute to her unique perspective on embracing change, appreciating opportunities of the present moment and putting evolving ideas in context as building blocks to the future.
In pursuit of just such a well-rounded approach, she moved to the United States for graduate studies after completing a bachelor's degree in computer science and engineering at the University of Madras. Later, while working on thought-provoking projects such as artificial intelligence applications for autonomous underwater vehicles, she recognized the potential impact of the emerging digital revolution.
Not wanting to pigeonhole herself into just one area of focus and seeking an understanding of technology's impacts in a broader context, Prabha then earned an MBA from the Wharton School at the University of Pennsylvania. She worked at Merrill Lynch and Bear Stearns Asset Management before joining American Century Investments in 2008.
Prabha is grateful to the mentors and colleagues who challenged her to overlay financial metrics over company narratives. She likens this to building bridges between past and present, considering a company's entire lifecycle rather than focusing on any one moment in isolation. This approach led her to engage in deep research and ongoing long-term engagement with management teams to inform future business forecasts and unearth market misperceptions and hidden assets.
Prabha extends special thanks to Robert Natale, her former boss at Bear Stearns Asset Management, for his ongoing mentorship. A veteran of several market cycles and extraordinary investment manager, Natale introduced Prabha to the marriage of top-down and bottom-up approaches to stock selection, essential tools for successfully navigating economically sensitive sectors like financial services and fintech.
Prabha complements these traditional top-down and bottom-up approaches to stock selection by looking for "lateral connections." These are the connective tissue, the links that reveal the potential value of ideas, products and companies and how they fit in the complex jigsaw puzzle of digital transformation.
Focusing on lateral connections is especially relevant in fintech—Prabha's specialty—where numerous players have positioned themselves to grab a slice of the trillions of dollars in motion using sophisticated digital tools. It's not uncommon to see tech companies collaborate in some respects yet compete fiercely in others. Prabha's tech background enables her to follow the information trail parallel to the money trail to gain deeper insights into how and where companies really differentiate themselves.
Outside work, Prabha's passions include cooking traditional South Indian fare for family and friends. She also enjoys fermenting and pickling fruits and vegetables—processes in which time and chemistry combine to yield complex flavors. She particularly relishes sambar, a lentil-based gravy typically served with rice.
While the base recipe is fairly standard, what makes this vegetable stew so interesting is that it's infinitely customizable. Hundreds of sambar recipes call for different combinations of vegetables and spices. Similarly, Prabha believes that even as things seem to be changing at a dizzying pace all around us, the underlying beauty and simplicity of life are unchanging.
"We face challenges in society, politics, health—of course we do," Prabha concludes. "But I'm fundamentally an optimist. A lifetime of experiences and intuition indicate to me that we are all connected to one another through nature. And I believe that human ingenuity means we can and will rise to the occasion to solve problems together." 
The opinions expressed are those of American Century Investments (or the portfolio manager) and are no guarantee of the future performance of any American Century Investments' portfolio. This material has been prepared for educational purposes only. It is not intended to provide, and should not be relied upon for, investment, accounting, legal or tax advice.