Trailblazing through Emerging Markets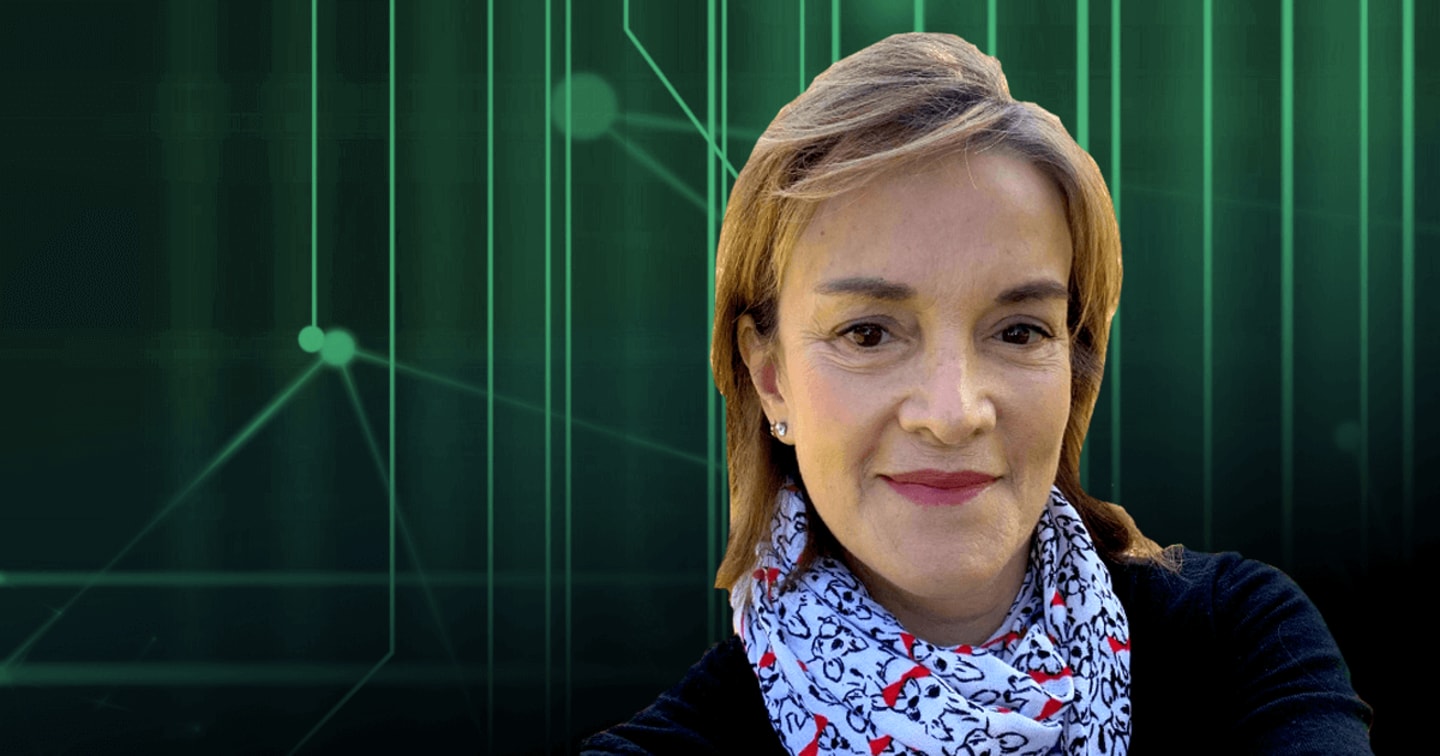 Patricia Ribeiro's career has taken her from high school in Brazil to the top levels of asset management on Wall Street.
As senior portfolio manager and head of the American Century Investments emerging markets equity team, Patricia Ribeiro oversees billions of dollars in emerging markets assets across large-cap, small-cap, and emerging markets sustainable impact portfolios for individual and institutional clients.
"I came to study in the U.S. after high school in Brazil," she relates. "And, I saw many additional opportunities here. I felt I had many more choices as far as education, career, and life experiences." The product of a self-described traditional upbringing in São Paulo, she found the freedom to explore new opportunities exciting and challenging. "I thought I could learn so much more in the U.S. and that I would be that much better prepared to take that experience with me when I returned to Brazil. That was the original plan, anyway."
Her parents were not originally supportive when she took her first job in financial analysis, which launched her career and helped persuade her to stay in the U.S. rather than go back home. "No, they didn't approve at first. I came from a very traditional background, and that was very unusual at the time." That first job led to positions with progressively more responsibility at firms such as J.P. Morgan, Citigroup, and American Century Investments, which she joined in 2006.
Bucking tradition has been a theme, and she has never been afraid to look at life from a different angle. For example, at one point she had a lion cub as a pet. "My father's company did some work for a zoo once. Instead of money, they paid him with a lion cub, about two-and-a-half months old. He quickly became one of the family and bonded with our two dogs. It didn't seem unusual at the time, but looking back, I realize it taught me to expect the unexpected and to be open to new possibilities." Those can be valuable lessons for investors in emerging markets.
Trailblazing has always been at the heart of what Patricia enjoys most about her work. As a young analyst, she covered mining and metals, traveling the world to some far-flung spots to tour facilities and meet the people behind these industrial companies. Learning about the companies, meeting the people and immersing in new cultures helped her hone her craft of investigating, analyzing, and understanding unfamiliar places and businesses."
These are among my favorite memories, but also among the most challenging," she explains. "We traveled to some less developed parts of the world, which is where many of the mines are located. At the time, there were perhaps 30 men for every woman covering mining and metals. It was challenging at times, but I learned to stand my ground and ask a lot of questions until I really understood the cultures and businesses I was covering." That kind of detailed analysis served her well as she transitioned into portfolio management.
Over the years, she has seen more women rise in the investment business. For example, the areas of sustainable and ESG investing are growing in popularity, and women are well represented, including her role as manager of an emerging markets sustainable impact strategy. "I think women have shown a genuine interest in social, environmental, and economic issues, which makes this area a good fit. Of course, as it grows in popularity, the field is becoming more diverse, and men are joining it at a faster rate. I think it's important for both men and women to be able integrate into all aspects of the business."
Patricia's experience in financial analysis and emerging markets equity management has helped her adapt and cope in the current unusual environment and even glean some insights into emerging markets in the post-COVID era.
"The pandemic has been an opportunity to learn some things about ourselves and about how we work," she says. "The pace of life slowed down. Not work. Work remains as busy and engaging as ever. But with no commuting and many outside activities cancelled, I've found myself with more time to devote to dinnertime and conversations with my family. And, that has been a good thing. It used to be I had very little time outside of the workday to get thing done. Now, I've learned to take more control of my day. I don't need to get 100 things done in a day. Because, in the end, the family is all here together, and we're all doing OK."
Learning how to take advantage of technology to be productive and still have time to prioritize personal and family activities has given her insights into how businesses and countries will operate after COVID-19. Which is what a successful emerging markets manager is all about.
When portfolio managers incorporate Environmental, Social and Governance (ESG) factors into an investment strategy, they consider those issues in conjunction with traditional financial analysis. When selecting investments, portfolio managers incorporate ESG factors into the portfolio's existing asset class, time horizon, and objectives. Therefore, ESG factors may limit the investment opportunities available, and the portfolio may perform differently than those that do not incorporate ESG factors. Portfolio managers have ultimate discretion in how ESG issues may impact a portfolio's holdings, and depending on their analysis, investment decisions may not be affected by ESG factors.
The opinions expressed are those of American Century Investments (or the portfolio manager) and are no guarantee of the future performance of any American Century Investments' portfolio. This material has been prepared for educational purposes only. It is not intended to provide, and should not be relied upon for, investment, accounting, legal or tax advice.
This information is not intended as a personalized recommendation or fiduciary advice and should not be relied upon for investment, accounting, legal or tax advice. No offer of any security is made hereby. This material is provided for informational purposes only and does not constitute a recommendation of any investment strategy or product described herein. This material is directed to professional/institutional clients only and should not be relied upon by retail investors or the public. The content of this document has not been reviewed by any regulatory authority.
This promotion has been approved with limitations, in accordance with Section 21 of the Financial Services and Markets Act, by American Century Investment Management (UK) Limited, which is authorised and regulated by the Financial Conduct Authority. This promotion is directed at persons having professional experience of participating in unregulated schemes and units to which the communication relates are available only to such persons. Persons who do not have professional experience in participation in unregulated schemes should not rely on it.
American Century Investment Management, Inc. is not registered with the SFC. American Century Investment Management, Inc. is exempt from the requirement to hold an Australian financial services license under the Corporations Act in respect of the financial services it will provide, and it is regulated by the SEC under U.S. laws which differ from Australian laws.
References to specific securities are for illustrative purposes only, and are not intended as recommendations to purchase or sell securities. Opinions and estimates offered constitute our judgment and, along with other portfolio data, are subject to change without notice.