A Different Story

One That Can Fit You
Our story is still about a passion for helping people move towards financial independence and giving something back that's more valuable than money.
It began with our founder, who in 1958 started American Century Investments based on the simple belief, "If we make our clients successful, then we, in turn, will be successful."
His vision began with helping clients achieve their financial goals but has grown to include making significant, ongoing contributions to humanity through innovative medical research. Both of these are the foundation for our dedication to results today.
You'll find these principles may be just right for you. 
The Stowers' Act of Giving Back Paves the Way for Clients to Make an Impact
1958
Small Beginnings, Big Dreams
With two funds, three employees, 24 clients and $100K, James E. Stowers Jr. launches what is now American Century Investments.
1970s
Innovation Kicks In
Jim Stowers develops one of the first computer-driven stock screening processes—an innovative move that pays off for clients.
1980s
Growth & Inspiration
As American Century grows, Jim battles cancer. From facing the disease, the Stowers are inspired to give hope to others.
1990s
Connecting Health & Wealth
Jim and Virginia Stowers endow the Stowers Institute for Medical Research from their personal fortune.
Virginia Stowers undergoes breast cancer surgery, reinforcing the couple's resolve to invest in medical research.
2000s
Culture of Giving Back
The American Century Investments Foundation is created to fund charities. Following the Stowers' lead, employees giving back to their communities.
The Stowers' vision is realized with the opening of the Institute. Later, BioMed Valley Discoveries opens to develop treatments.
2010s
Recognition & Promising Relationships
American Century and the Institute receive the Financial Services Cares Award for their roles in the fight against cancer.
BioMed Valley Discoveries, with Johns Hopkins Institute, announces promising results using tumor-destroying bacteria.
Nomura Holdings acquires a non-controlling economic interest in American Century, which expands each firm's opportunities to reach new clients and offer a broader range of solutions.
American Century launches the Avantis Investors® brand to offer a new suite of broadly diversified, tax-efficient and cost-effective equity and fixed income solutions. 
2020s
Resilience & Sustainability
American Century is the first asset manager to bring investors actively managed, semitransparent exchange-traded funds (ETFs). 
Addressing the growing demand for sustainable investments, American Century launches the first active environmental, social and governance (ESG) ETFs, and with Nomura, introduces the first sustainable impact emerging markets equity strategy.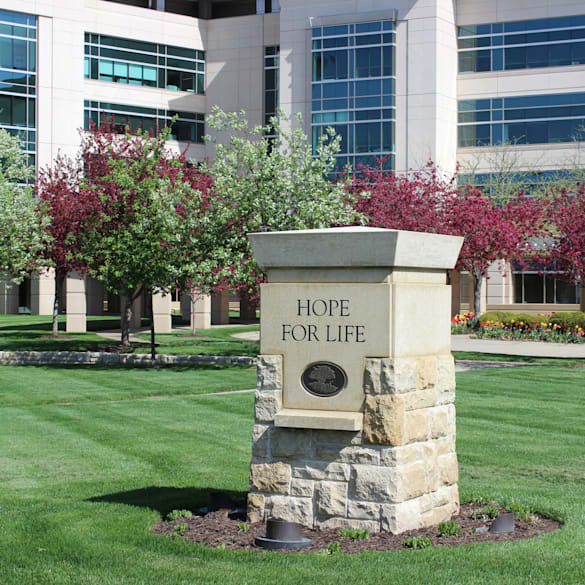 When you invest with us for your financial future, you also invest in the future of others.