Retirement is often considered your reward for years of hard work. An important part of getting to enjoy it is to have realistic expectations. Comparing your assumptions with the reality of current retirees can help you avoid retirement surprises.
Hopes Before Retirement
Retirement has long been hailed as the ultimate achievement of a lifetime of working, however perceptions have changed over the years. For many Americans, concerns about having enough money and maintaining their current lifestyle are the now the norm. The 2020 pandemic has not done them any favors regarding this outlook.
Let's look at what people are saying about their hopes for retirement in our latest national retirement research and see if yours match. Despite acknowledging savings challenges, overall pre-retirees (those still working) ages 25 to 65 are still looking forward to their retirement years.
What Excites You About Retirement?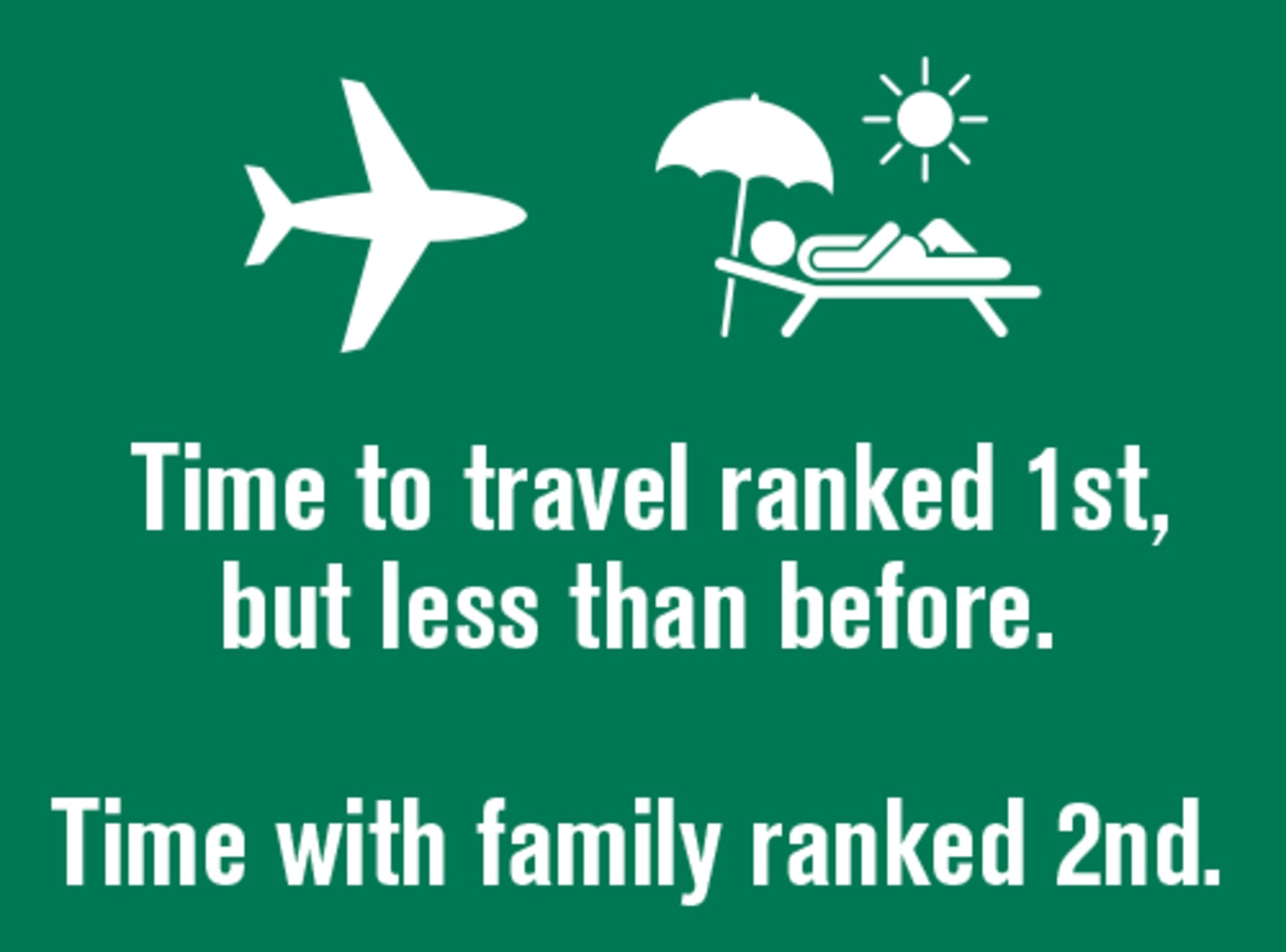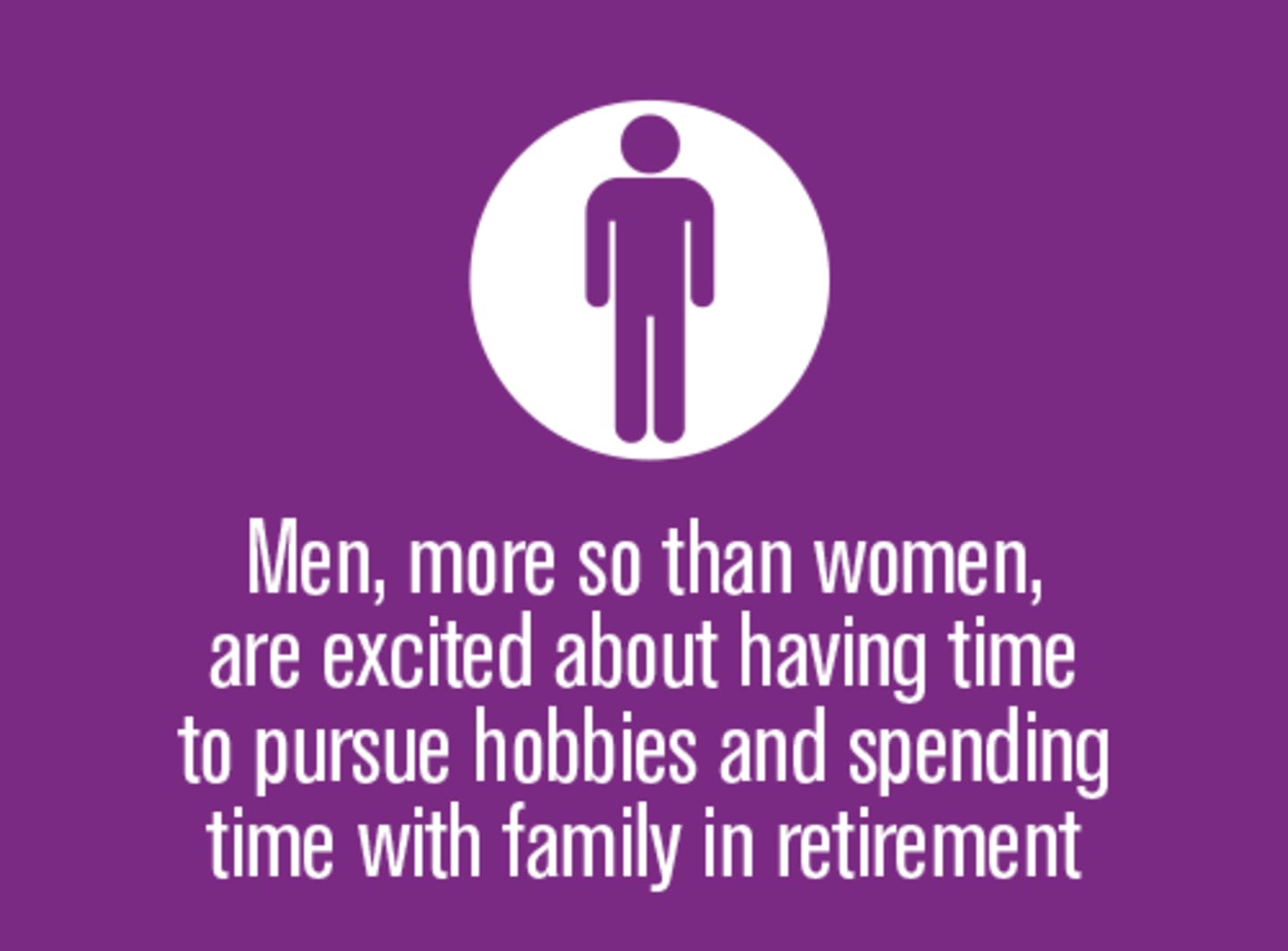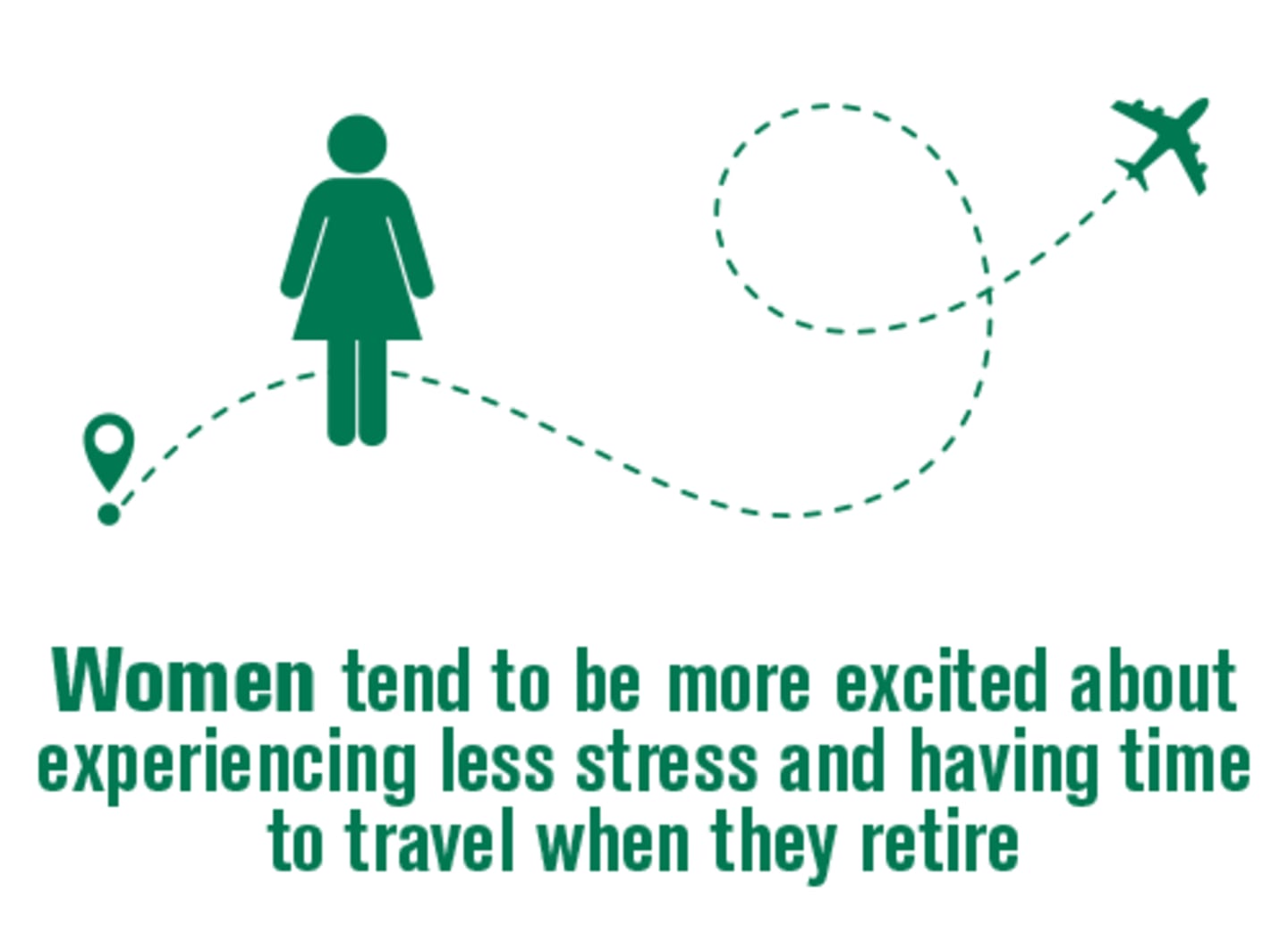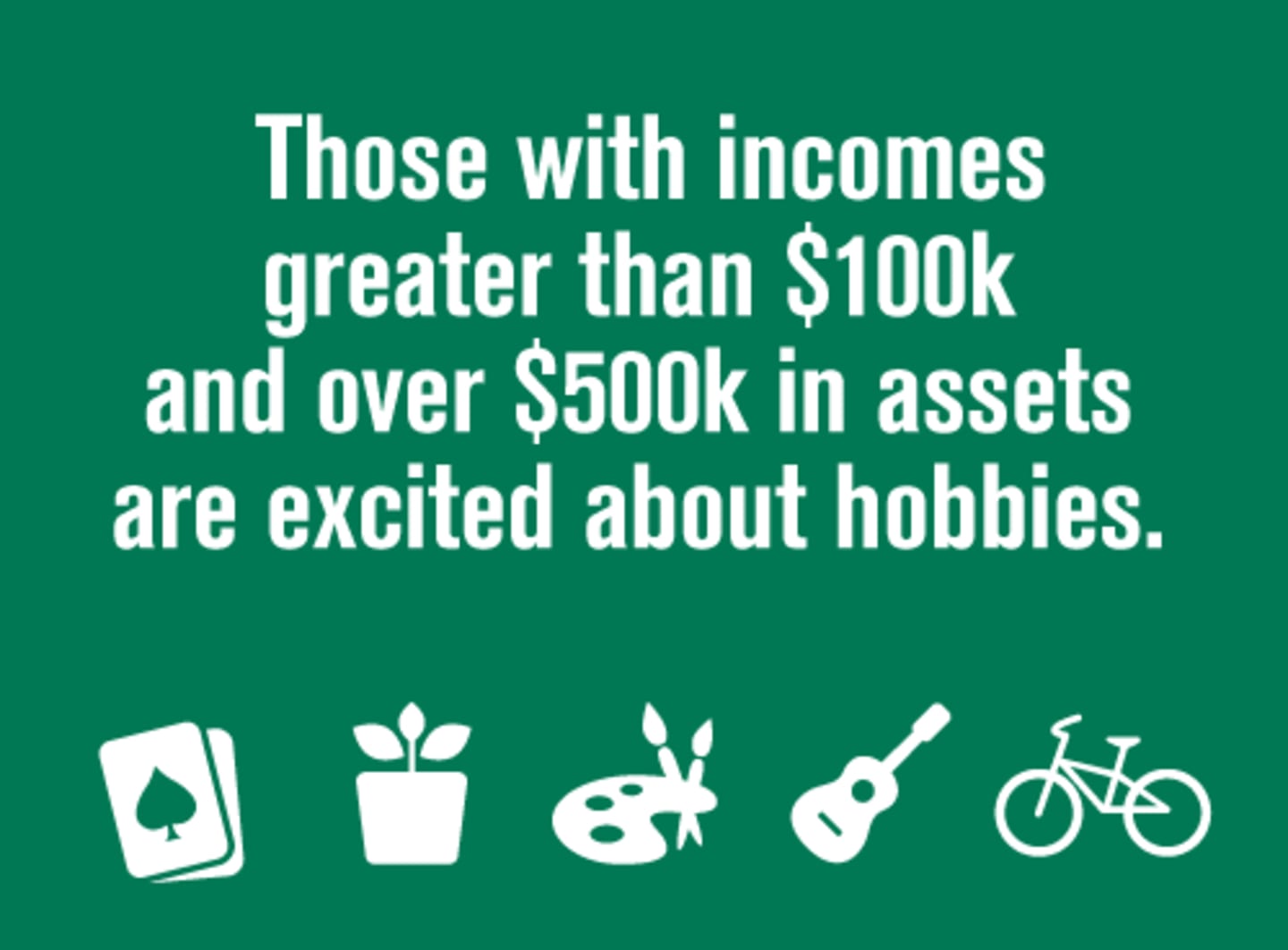 Time to travel ranked first, but less than in previous years. Spending time with family ranked second.

Men are more excited about having time to pursue hobbies and spending time with family.

Women tend to be more excited about experiencing less stress and having time to travel.

Those with incomes greater than $100k and with over $500k in assets are excited about hobbies.
Source: 8th Annual Retirement Survey of Plan Participants, American Century Investments, July 2020
Better, Worse or the Same?
When asked about their standard of living, three in ten anticipate that retirement will be better than it is now. However, the older you are, the less likely you are to be that optimistic.
How do you expect your standard of living to be?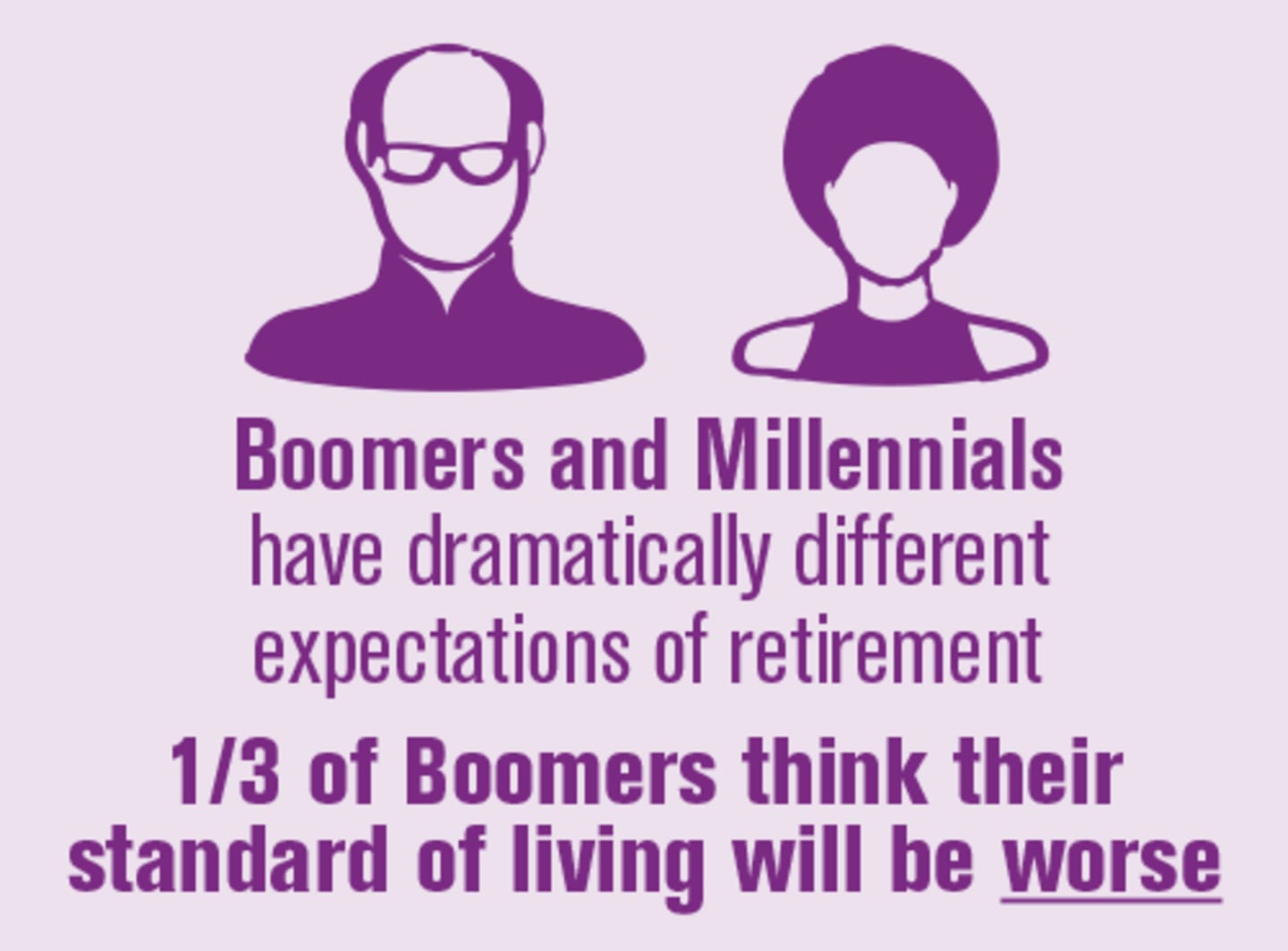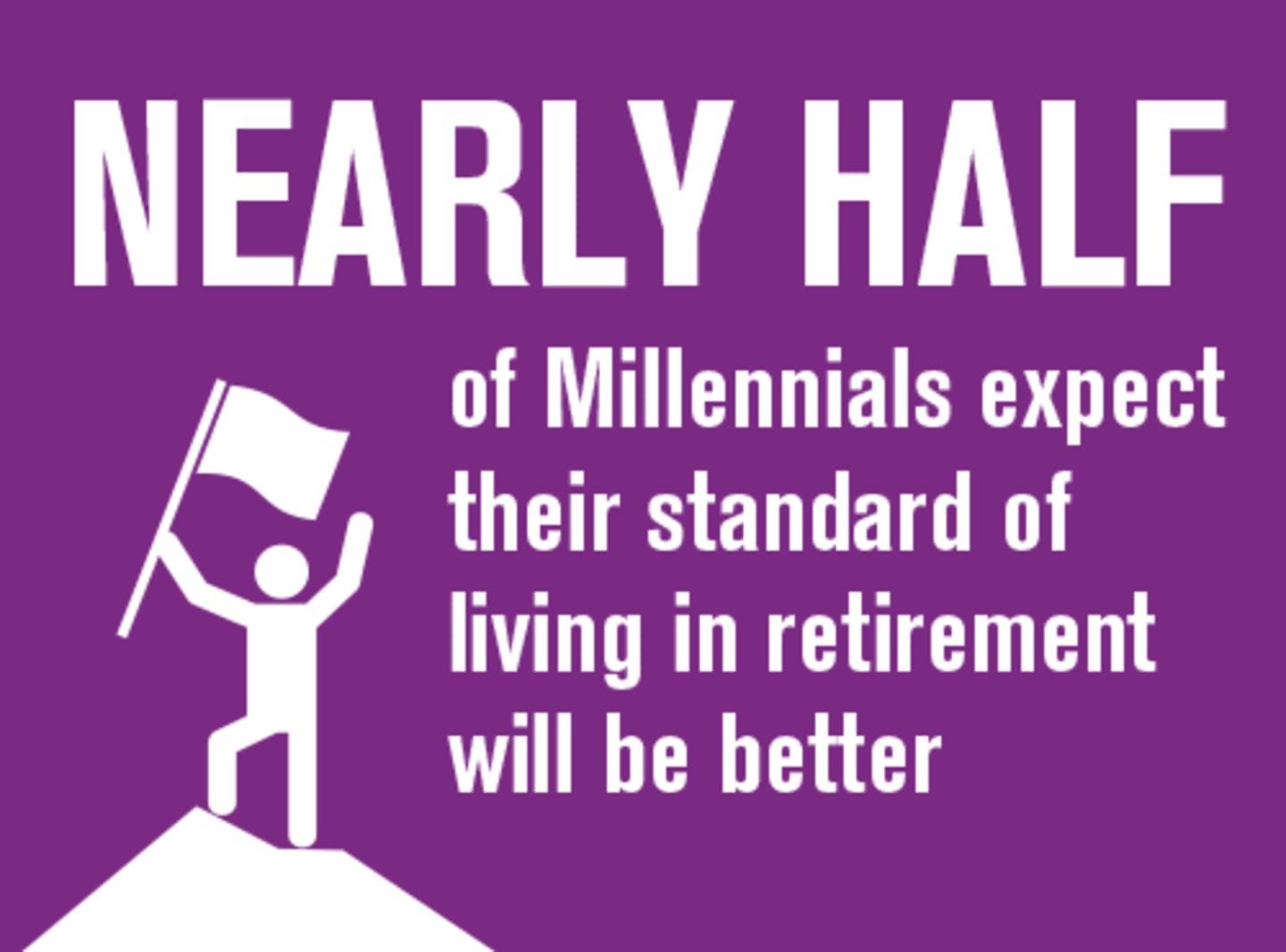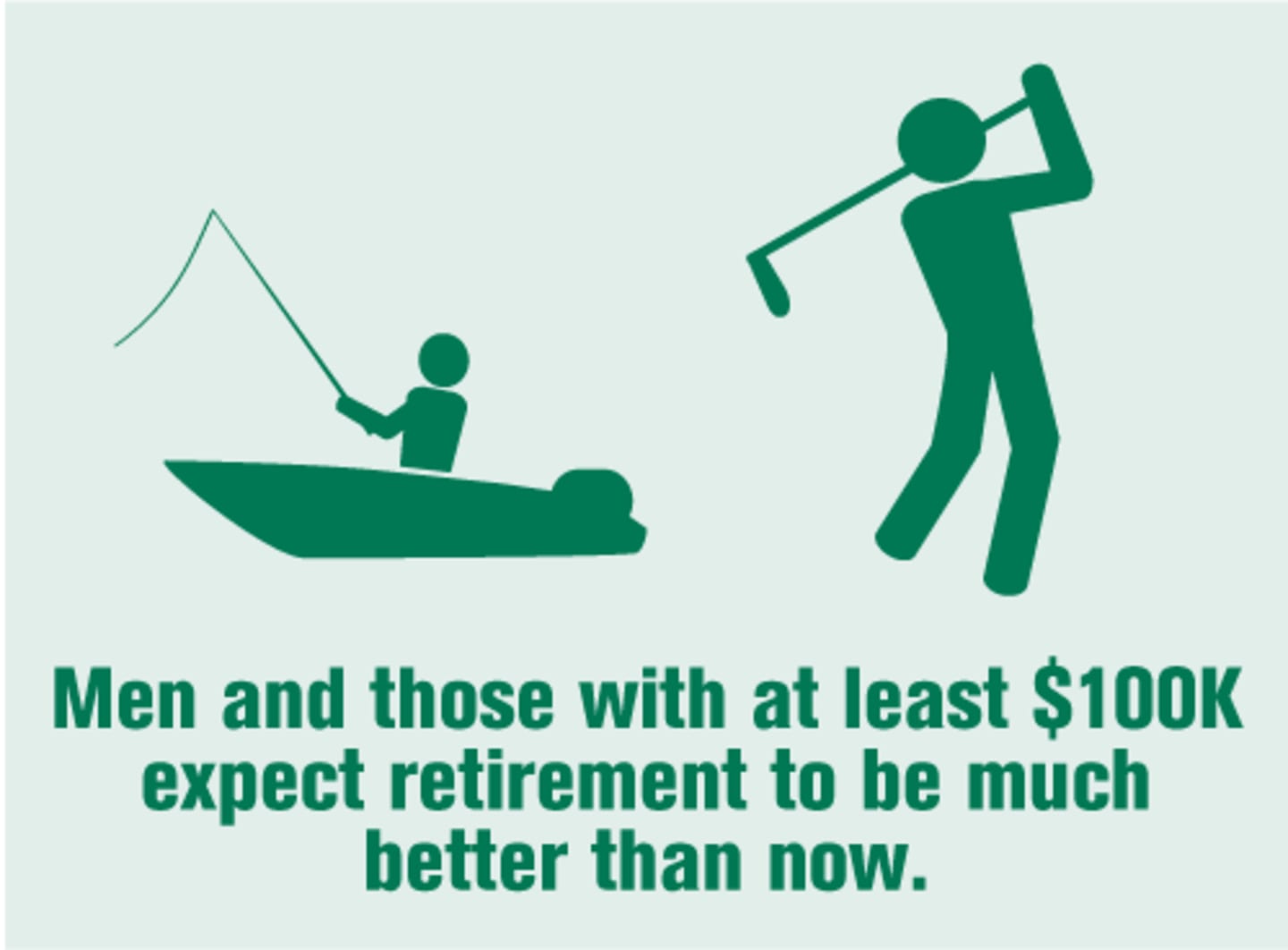 56% of pre-retirees and 50% of younger workers believe retirement will be about the same financially.

A third of Boomers expect their standard of living in retirement to be worse; only 1 in 10 expect it to be better.

Nearly half of Millennials expect their standard of living to be better.

Men and those with an income of at least $100k are more likely to expect their retirement standard of living to be much better than it is now.
Source: 8th Annual Retirement Survey of Plan Participants, American Century Investments, July 2020
Five Retirement Surprises
While not many retirees are complaining about life after quitting work, they do report some surprises. Reviewing these can help you avoid your own retirement "gotchas."
1. You may retire earlier and not have a choice
According to a recent retirement readiness study, about half of those surveyed retired earlier than expected because of reasons beyond their control such as a job loss or health issues. And although 65% of pre-retirees believe they will work at least part time in retirement, only 7% are actually doing so now.
of pre-retirees believe they will work at least part time in retirement.*
One survey reports that in the U.S., the average age people expect to retire is now 67 and some report that they don't plan to stop working at all. However, average retirement age is about seven years younger.
2. You may be busier than you think
Retirees report that they are much busier than they thought they would be. Filling your time may actually be a key to retirement satisfaction and your health, but it needs to be balanced. According to the experts at Harvard Medical School, too much or too little activity can have the same effects of anxiety, depression, insomnia and other symptoms. Having no structure can result in similar ailments as those who are overworked.
3. You may spend more, especially at first
Remember that rule of thumb that said you need to have 70% to 80% of your current salary to cover expenses in retirement? It's not the reality that retirees are experiencing. New retirement rules, especially since the pandemic, indicate that planning for 100% income replacement is a better choice.
of income replacement is generally better when planning your retirement, according to new retirement rules.**
Surprisingly, many retirees find themselves spending more in the first year (link to retirement budget article) of retirement as they did while working. Data from the Department of Labor Statistics also supports this. However, as you move through the stages of retirement, you might find yourself spending less.
4. You may need time to adjust
As much as many of us look forward to the day we will stop working, you may be surprised that it is rarely a single point in time—one day you're working, the next day you're not. Retirement may actually be a series of transitions that actually begins before you retire.
of retirees report that it was at least somewhat challenging to make the retirement transition.***
About 46% believe they will phase into retirement, such as reducing their working hours, rather than stopping at a point in time. Regardless of when you start, 60% retirees report that it was at least somewhat challenging to make the retirement transition, with about half saying it took one to three years to adjust.
5. Expenses can catch you off guard
One thing many retirees mention as a surprise is the price tag of important essentials such as health care, home maintenance and car maintenance. Many may not be aware that Medicare does not cover all costs—including long-term care. Others may not have anticipated the costs of repairs.
These may be especially important to plan for if you also carry debt in retirement. While it's not the end of the world to still owe creditors, the more you can pay down debt before retirement, the more money you may have to cover your necessary expenses.
Plan for the Surprises
Learning from the experience of others is smart for any situation, but especially for the important things you can learn from current retirees. How can you surprise-proof your retirement? Check your expectations and create a plan that covers all aspects of what life will be like—emotionally, physically and financially. And if you need help with the financial part, our consultants are here for you.
Allianz Life. Reality Check: Most Americans are Unprepared for When and How Retirement Will Happen. April 13, 2020.
Michelle Singletary. Forget what you've heard. Here are the new rules for post-pandemic retirement. The Washington Post, May 4, 2020.
Greenwald & Associates. 2019 Risks and Process of Retirement Survey: Report of Findings. Society of Actuaries, 2019.
Survey Methodology: American Century Investments retirement survey was conducted between March 10 and 31, 2020. Survey included 1,508 full-time workers between 25 and 65 saving through their employer's retirement plan. The data were weighted to reflect the makeup of key demographics (gender, income, and education) among all American private sector participants between 25 and 65. Percentages in the tables and charts may not total 100 due to rounding and/or missing categories. Data collection and analysis were completed by Mathew Greenwald and Associates of Washington, D.C.
The opinions expressed are those of American Century Investments (or the portfolio manager) and are no guarantee of the future performance of any American Century Investments' portfolio. This material has been prepared for educational purposes only. It is not intended to provide, and should not be relied upon for, investment, accounting, legal or tax advice.