Patricia Ribeiro Named Global Growth Co-CIO
American Century Investments promoted Ribeiro, prioritizing continuity and momentum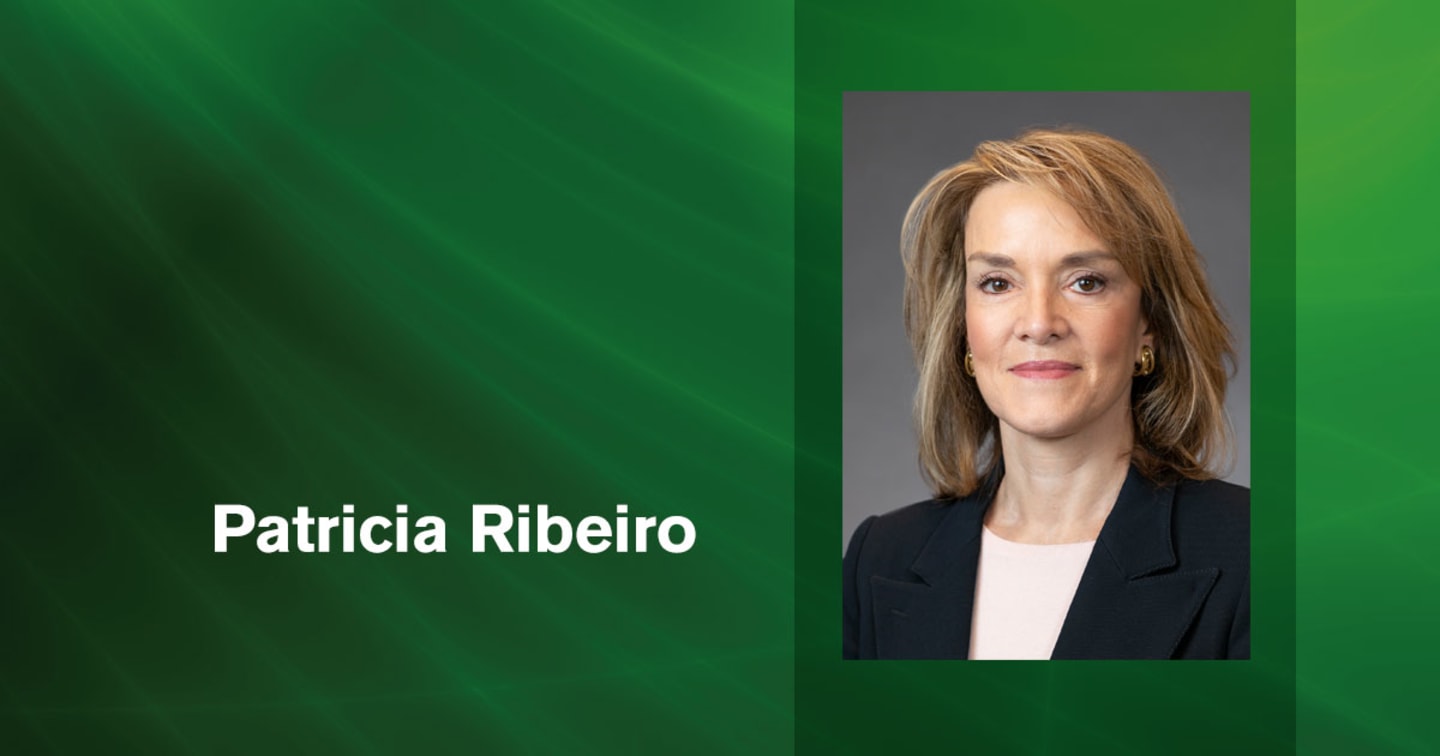 American Century Investments, a $215 billion* global asset manager, announced the promotion of Patricia Ribeiro to co-chief investment officer (CIO) of the Global Growth Equity discipline effective Feb. 15. She will share the role until May 31 with Keith Creveling, CFA, who has been co-CIO for the discipline since 2014 and has made the decision to relinquish these responsibilities. These changes do not impact the day-to-day management of any Global Growth Equity investment strategies.
In her new role, Ribeiro will take over responsibilities for the investment management function, including investment culture, process oversight, resource allocation and talent development of the specific teams within the Global Growth discipline, which include the Global/Non-U.S. Large Cap, Emerging Markets, Global/Non-U.S. Small Cap and U.S. Small Cap Growth teams. She will share CIO responsibilities for the larger Global Growth Equity discipline with Keith Lee, CFA and will report to American Century Investments Chief Investment Officer Victor Zhang. Ribeiro's portfolio management role will not be impacted.
"We're pleased to promote Patricia into a greater leadership role at American Century. She has made significant contributions during her 17-year tenure, over which time she's assumed increasing levels of responsibilities, including serving as chair of the Sustainable Investment Council. She has also consistently demonstrated impressive leadership skills as senior portfolio manager, a representative on the Diversity, Equity and Inclusion (DEI) Committee and a past member of our Expanded Management Committee," said Zhang. "Patricia is well respected by team members, colleagues, and clients globally as both an investor and a leader. We are confident she is the best choice to represent and preserve the interests of our clients and colleagues within the Global Growth group."
Patricia Ribeiro's success at American Century
Ribeiro joined American Century as a portfolio manager on the Emerging Markets strategy in 2006. She was promoted to lead the Emerging Markets team in 2009 and promoted to senior portfolio manager in 2014. Ribeiro has chaired the Sustainable Investment Council since its inception in 2021, playing an instrumental role in accelerating the firm's sustainable investing progress. She served on the Expanded Management Committee from 2018 to 2021. The Expanded Management Committee is comprised of senior leaders throughout American Century who work closely with the firm's Management Committee to improve our capabilities and services to clients. She has also been a member of American Century's DEI Committee since 2021.
Prior to joining American Century in 2006, Ribeiro was co-director of Global Research at Citigroup Asset Management and head of Latin American Equity Research for J.P. Morgan Investment Management, in addition to managing portfolios at both firms. She has worked in the investment industry since 1984. Ribeiro holds a bachelor's degree in accounting from Rutgers University and is fluent in Portuguese and Spanish.
Keith Creveling's success at American Century
Creveling joined the firm in 1999 as an investment analyst on the Global/Non-U.S. Large Cap team. He was promoted to portfolio manager in 2002, and in 2014, Creveling was promoted to co-CIO of the Global Growth Equity discipline. After nearly nine years as co-CIO of the Global Growth Equity discipline, Creveling will return his sole focus to portfolio management, which remains his true passion. He retains all his portfolio management responsibilities for the Global Growth strategies.
"Keith has done a superb job co-leading the Global Growth discipline, developing a talented team of investing professionals, delivering new capabilities, and generating competitive performance for our clients. We want to thank Keith for the tremendous contributions he has made during his time as co-CIO of the Global Growth discipline, and I am pleased we will continue to benefit from his knowledge and experience, as he remains a valued and influential leader within the Global Growth discipline and the firm," said Zhang.
About American Century Investments
Who We Are

American Century Investments is a leading global asset manager focused on delivering investment results and building long-term client relationships while supporting breakthrough medical research.

Quick Facts

Founded in 1958, American Century Investments' 1,400 employees serve financial professionals, institutions, corporations and individual investors from offices in New York; London; Frankfurt; Hong Kong; Sydney; Santa Clara, Calif; and Kansas City, Mo.

Management

Jonathan S. Thomas is president and chief executive officer, and Victor Zhang serves as chief investment officer.

Giving Back

Delivering investment results to clients enables American Century Investments to distribute over 40% of its dividends to the Stowers Institute for Medical Research, a 500-person, nonprofit basic biomedical research organization. The Institute owns more than 40% of American Century Investments and has received dividend payments of nearly $2 billion since 2000.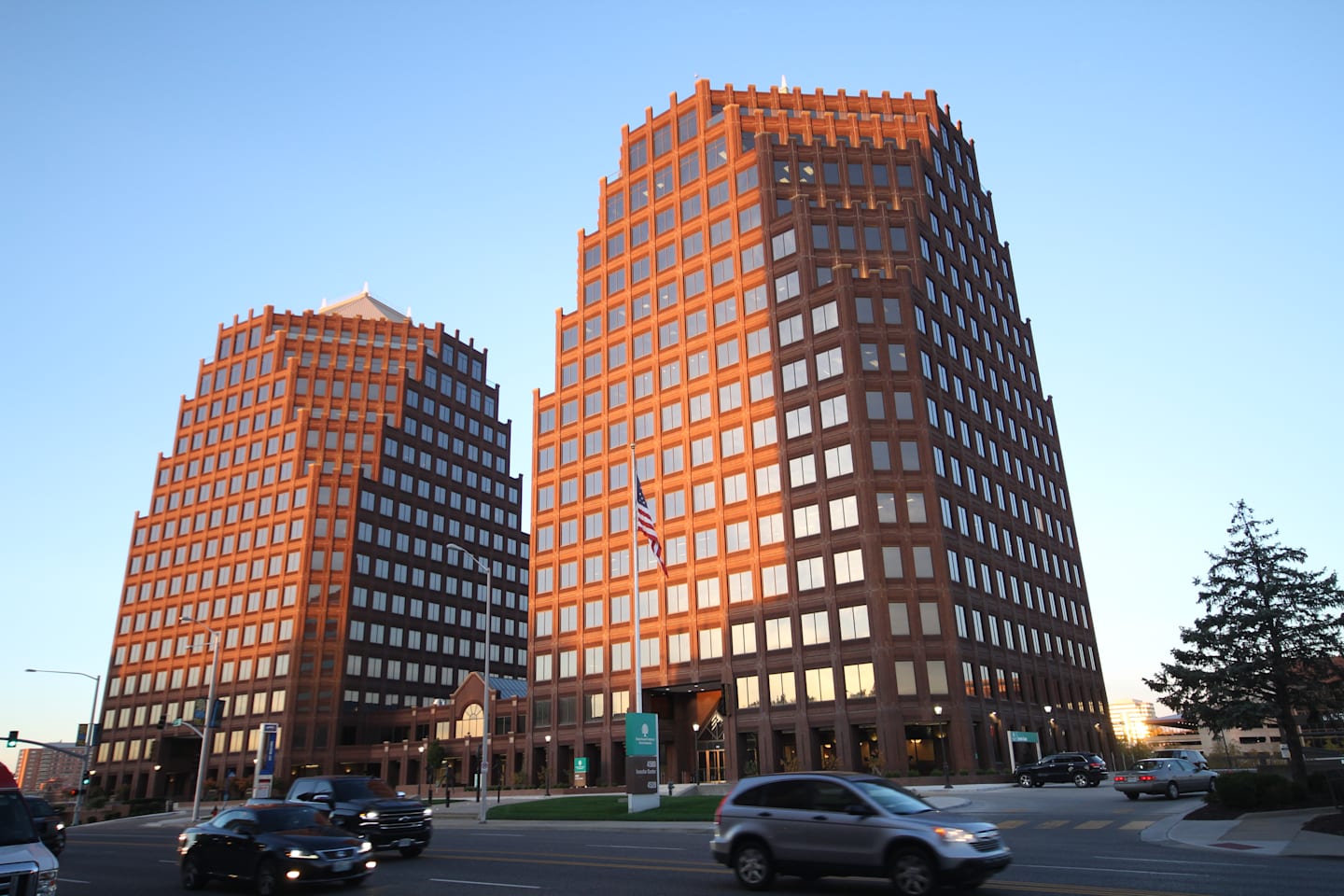 Assets under supervision as of 1/31/2023.
©2023 American Century Proprietary Holdings Inc. All rights reserved.