$250 Billion in Assets Under Supervision
Firm Helps Clients Prosper With Purpose®
Global asset manager American Century Investments continues its goal of sustainability, innovation and a client-focused culture, achieving a significant milestone this morning as it surpassed $250 billion in assets under supervision. American Century has grown through diversification and expansion into new markets, distribution channels and product solutions, now serving clients in more than 30 countries through a variety of vehicles including mutual funds, institutional separate accounts, collective investment trusts, undertakings for the collective investment in transferable securities (UCITS), exchange traded funds and separately managed accounts. This marks the highest amount of assets under supervision in the firm's 63-year history.
Sustainability, It's in Our Genes™
"With an ownership structure that directs over 40% of profits to fund life-changing medical research, sustainability is embedded in who we are as a company and as global citizens," said Jonathan Thomas, American Century president and chief executive officer. "When our clients succeed financially, they also support a greater purpose through research that has the potential to impact the lives of millions.
"American Century's controlling owner, the Stowers Institute for Medical Research, has received more than $1.7 billion from the firm since 2000. The Stowers Institute is dedicated to uncovering the causes, treatments and prevention of diseases like cancer, Alzheimer's disease, diabetes, cardiac disease, birth defects and other life-threatening diseases.
The firm took additional steps this year to advance its commitment to corporate responsibility and sustainability with several senior-level appointments. In order to grow and nurture talent to best serve its clients while striving to impact society in a positive way, Deidre Boulware was named head of talent, development & diversity. American Century also created new sustainability groups, naming Matt Oldroyd, CFA, CAIA, head of corporate sustainability, and Patricia Ribeiro, senior vice president and senior portfolio manager, chair of the newly formed sustainable investment council.
"As stewards of our clients' capital, our colleagues are motivated to make a positive difference for our clients. Incorporating material Environmental, Social and Governance (ESG) criteria help us better assess investment risks and opportunities," said Chief Investment Officer Victor Zhang. "ESG investing is a strategic focus for our firm, and we've made significant, ongoing investments in resources and in-house training and education. Today, we offer many investment solutions that incorporate ESG¹ considerations into the process because we believe it can lead to better investment decisions and outcomes for our clients."
History of Innovation
American Century's innovation began more than six decades ago with founder Jim Stowers, Jr. creating the company with the desire to help others by skillfully managing money and forging long-term relationships. He developed one of the first computer-driven stock screening processes, an innovative move that paid off for clients. More recently, in response to client demand for ESG-focused investments outside the U.S., American Century and Nomura Asset Management last year jointly launched American Century Emerging Markets Sustainable Impact Equity, a sub-fund of Nomura Funds Ireland.* The Dublin-based UCITS actively invests in 70 to 75 companies that demonstrate accelerating growth while contributing to one or more of the United Nations Sustainable Development Goals. The firm recently celebrated its five-year anniversary with Nomura Holdings.
Additionally, the firm was the first asset manager to launch semitransparent active exchange-traded funds (ETFs) and the first to launch active environmental, social and governance (ESG)-oriented ETFs, both in 2020.
Separately, American Century in 2019 rolled out Avantis Investors, a new suite of low-cost diversified investment solutions designed to fit seamlessly into investors' asset allocations. Thanks to the success of Avantis Investors and American Century ETFs, the company is one of the fastest-growing ETF issuers in the last decade.
At the beginning of 2021, American Century**, along with a consortium of leading retirement firms (that includes Lincoln Financial Group, Nationwide, Prime Capital Investment Advisors, SS&C Technologies, Wilmington Trust, N.A. and Wilshire), announced the launch of a new in-plan target date series with guaranteed income for life designed to help retirement plan participants transition from the accumulation phase of retirement investing to the decumulation stage. Called "Income America™,** the new solution, which is designed to be used as a plan's Qualified Default Investment Alternative (QDIA), strives to address one of the most pressing issues for those at or near retirement: the need for guaranteed monthly retirement income.
Recent Industry Recognition
American Century received the U.S. 2021 Best Overall Large Fund Family and Best Equity Large Fund Family Group Awards from the Refinitiv Lipper Fund Awards.*** The awards were based on Lipper Leader for Consistent Return rating, which is a risk-adjusted performance measure calculated over 36, 60 and 120 months. Based on the performance data from Refinitiv Lipper, American Century also was named one of the top 10 Best Fund Families by Barron's.****
"While the last year and a half brought profound economic, social, professional and personal challenges, it also elicited enormous amounts of perseverance, resilience and innovation from the American Century team," Thomas said. "Today's assets under supervision milestone is a testament to the remarkable tenacity of our team and how we are emerging as a stronger, more competitive company that we believe is delivering solid results for our clients."
Managing Money, Making an Impact. American Century Investments® is a leading asset manager focused on delivering investment results and building long-term client relationships while supporting research that can improve human health and save lives. It's how we and our clients together Prosper With Purpose®.
About American Century
Who We Are

American Century Investments is a leading global asset manager focused on delivering investment results and building long-term client relationships while supporting breakthrough medical research.

Quick Facts

Founded in 1958, American Century Investments' 1,400 employees serve financial professionals, institutions, corporations and individual investors from offices in New York; London; Frankfurt; Hong Kong; Sydney; Santa Clara, Calif; and Kansas City, Mo.

Management

Jonathan Thomas is president and chief executive officer, and Victor Zhang serves as chief investment officer.

Giving Back

Delivering investment results to clients enables American Century Investments to distribute over 40% of its dividends to the Stowers Institute for Medical Research, a 500-person, nonprofit basic biomedical research organization. The Institute owns more than 40% of American Century Investments and has received dividend payments of over $1.87 billion since 2000.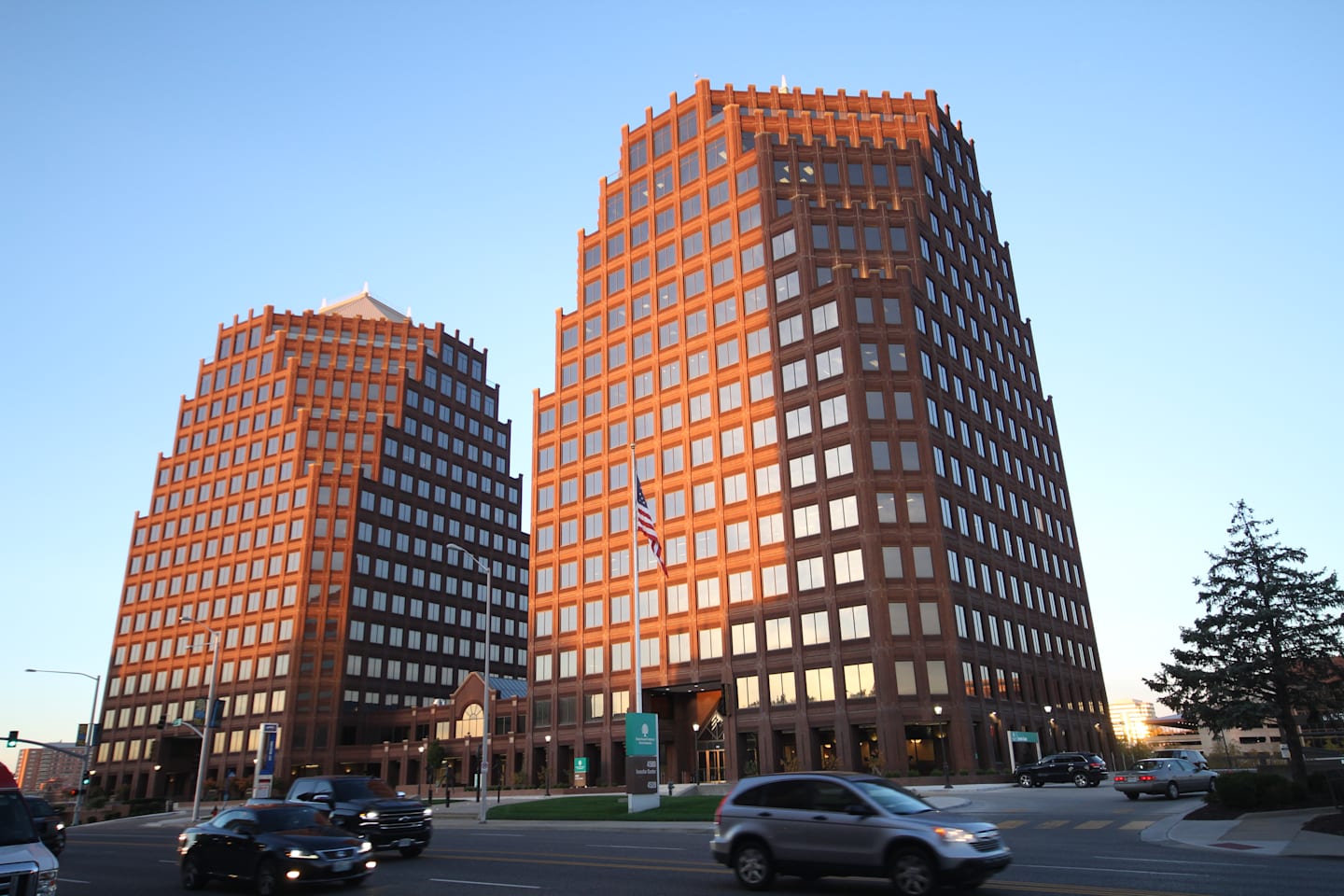 You should consider the fund's investment objectives, risks, and charges and expenses carefully before you invest. The fund's prospectus or summary prospectus, which can be obtained by visiting avantisinvestors.com or calling 1-833-928-2684, contains this and other information about the fund, and should be read carefully before investing. Investments are subject to market risk.
Past performance is no guarantee of future results. Investment returns will fluctuate and it is possible to lose money.
Sustainability focuses on meeting the needs of the present without compromising the ability of future generations to meet their needs. There are many different approaches to Sustainability, with motives varying from positive societal impact, to wanting to achieve competitive financial results, or both. Methods of sustainable investing include active share ownership, integration of ESG factors, thematic investing, impact investing and exclusion among others.
Many of American Century's investment strategies incorporate the consideration of environmental, social, and/or governance (ESG) factors into their investment processes in addition to traditional financial analysis. However, when doing so, the portfolio managers may not consider ESG factors with respect to every investment decision and, even when such factors are considered, they may conclude that other attributes of an investment outweigh ESG considerations when making decisions for the portfolio. The consideration of ESG factors may limit the investment opportunities available to a portfolio, and the portfolio may perform differently than those that do not incorporate ESG considerations. ESG data used by the portfolio managers often lacks standardization, consistency, and transparency, and for certain companies such data may not be available, complete, or accurate.
The fund is a sub-fund of Nomura Funds Ireland plc, which is authorized by the Central Bank of Ireland as an open-ended umbrella investment company with variable capital and segregated liability between its sub-funds, established as an undertaking for Collective Investment in Transferable Securities under the European Communities (Undertakings for Collective Investment in Transferable Securities) Regulations 2011. This document is not intended for distribution to or use by any person or entity in any jurisdiction or country where such distribution or use would be contrary to law or regulation. The shares in the fund have not been and will not be offered for sale in the United States of America, its territories or possessions and all areas subject to its jurisdiction, or to United States Persons. This document is not intended in any way to indicate or guarantee future investment results as the value of investments may go down as well as up. Values may also be affected by exchange rate movements and investors may not get back the full amount originally invested. Before purchasing any investment fund or product, you should read the related prospectus and fund documentation, including full details of all the risks associated with it, to form your own assessment and judgement on whether this investment is suitable in light of your financial knowledge and experience, investment objectives and financial or tax situation and whether to obtain specific advice from an investment professional. The prospectus and Key Investor Information Document are available in English from the Nomura Asset Management U.K. Ltd. website at www.nomura-asset.co.uk. Nomura Asset Management U.K. Ltd. is authorized and regulated by the Financial Conduct Authority. Portfolio data source: Nomura Asset Management U.K. Ltd.
The Income America Funds are Wilmington Trust N.A. Collective Investment Funds ("WTNA Funds"), which are bank collective investment funds of the Wilmington Trust Collective Investment Trust; they are not mutual funds. Wilmington Trust N.A. serves as the Trustee of the Wilmington Trust Collective Investment Trust and maintains ultimate fiduciary authority over the management of, and investments made in, the WTNA Funds. The WTNA Funds and units therein are exempt from registration under the Securities Act of 1933, as amended, and the Investment Company Act of 1940, as amended. Investments in the WTNA Funds are not deposits or obligations of or guaranteed by Wilmington Trust, and are not insured by the FDIC, the Federal Reserve or any other governmental agency. The WTNA Funds are commingled investment vehicles, and as such, the values of the underlying investments will rise and fall according to market activity; it is possible to lose money by investing in the WTNA Funds. Participation in Collective Investment Trust Funds is limited primarily to qualified defined contribution plans and certain state or local government plans and is not available to IRAs, health and welfare plans, and certain Keogh plans. Collective Investment Trust Funds may be suitable investments for participants seeking to construct a well-diversified retirement savings program. Investors should consider the investment objectives, risks, charges and expenses of any pooled investment company carefully before investing. The Additional Fund Information and Principal Risk Definitions(PRD) contains this and other information about a Collective Investment Trust Fund and is available at www.wilmintontrust.com/content/dam/wtb-web/wtb-migration/pdfs/Principal_Risk_Definitions.pdf, or ask for a copy by contacting Wilmington Trust N.A. at 1-866-427-6885.
American Century Investments® provides underlying sub-asset class and target date glide path management as well as marketing support for Income America. For complete disclosures, including issuing company details, please visit incomeamerica.com.
The Refinitiv Lipper Fund Awards, granted annually, highlight funds and fund companies that have excelled in delivering consistently strong risk-adjusted performance relative to their peers. The Refinitiv Lipper Fund Awards are based on the Lipper Leader for Consistent Return rating, which is a risk-adjusted performance measure calculated over 36, 60 and 120 months as of 12/31/20. The fund with the highest Lipper Leader for Consistent Return (Effective Return) value in each eligible classification wins the Refinitiv Lipper Fund Award. For more information, see lipperfundawards.com Although Refinitiv Lipper makes reasonable efforts to ensure the accuracy and reliability of the data contained herein, the accuracy is not guaranteed by Refinitiv Lipper.
Refinitiv Lipper Fund Awards, ©2021 Refinitiv. All rights reserved. Used under license.
American Century ranked 9 out of 53 for one-year performance as of 12/31/20, according to Barron's.
Investment return and principal value of security investments will fluctuate. The value at the time of redemption may be more or less than the original cost. Past performance is no guarantee of future results.
Exchange Traded Funds (ETFs) are bought and sold through exchange trading at market price (not NAV), and are not individually redeemed from the fund. Shares may trade at a premium or discount to their NAV in the secondary market. Brokerage commissions will reduce returns.
Exchange Traded Funds (ETFs): Foreside Fund Services, LLC - Distributor, not affiliated with American Century Investments Services, Inc.
Mutual Funds: American Century Investment Services, Inc., Distributor.
©2022 American Century Proprietary Holdings Inc. All rights reserved.