NGS Global Small Cap Mandate Awarded
NGS Super has awarded American Century Investments a $150 million mandate to invest in the $237 billion* global asset manager's global small cap strategy.
According to American Century Investments' Head of Australia and New Zealand, Elizabeth Trinh, the mandate comes at an opportune time for local investors to increase exposure to global small caps.
"We believe our differentiated growth-oriented small cap strategy is a natural fit for NGS Super's portfolio. We're looking forward to building a long partnership with NGS and striving to deliver the best possible financial returns for their members."
"The mandate reflects the strength of our global capabilities, and our client-focused service offering. Global small caps offer distinct overall portfolio diversification due to the asset class's low correlations to developed markets, global large caps and regional small and large-cap stocks. Also, the space may provide rich alpha opportunities and attractive long-term risk-adjusted returns. Our experienced and dedicated small cap team has achieved a compelling track record over the long-term," she said.
The American Century® Global Small Cap strategy has an overarching objective of long-term capital growth by investing primarily in small-cap companies in both developed and emerging countries. It employs an investment process that seeks consistent growth through investments in global small cap companies exhibiting sustainable and accelerating earnings growth.
The strategy is currently weighted towards sectors including consumer discretionary, information technology and industrials, and is headed by vice president and senior portfolio manager, Trevor Gurwich, based in New York.
According to NGS Super's Lucas Hartmann, the strength of the investment team, coupled with their alignment on ESG principles, underpinned American Century Investments being awarded the mandate.
"We're excited about our new partnership with American Century Investments and look forward to working with them," he said.
American Century Investments entered the Australian market in 2018, servicing institutional and wholesale investors. The local operation is led by head of Australia and New Zealand, Elizabeth Trinh, and vice president of the Institutional Advisory Group, Michelle Kidd. It also recently announced the appointment of senior client service associate, Noble Dhaliwal.
American Century Investments is headquartered in Kansas City, Missouri and has approximately US$238 billion in assets under management as of July 12, 2021. It currently manages approximately AUD$2.2 billion in Australian funds under management, from both institutions and platforms.
Since its inception in 1988, NGS Super has grown to become the leading super fund servicing those in non-government education and community organizations. It currently has 111,000 members and 11,000 employer groups with $12 billion invested.
About American Century
Who We Are

American Century Investments is a leading global asset manager focused on delivering investment results and building long-term client relationships while supporting breakthrough medical research.

Quick Facts

Founded in 1958, American Century Investments' 1,400 employees serve financial professionals, institutions, corporations and individual investors from offices in New York; London; Frankfurt; Hong Kong; Sydney; Santa Clara, Calif; and Kansas City, Mo.

Management

Jonathan Thomas is president and chief executive officer, and Victor Zhang serves as chief investment officer.

Giving Back

Delivering investment results to clients enables American Century Investments to distribute over 40% of its dividends to the Stowers Institute for Medical Research, a 500-person, nonprofit basic biomedical research organization. The Institute owns more than 40% of American Century Investments and has received dividend payments of over $1.87 billion since 2000.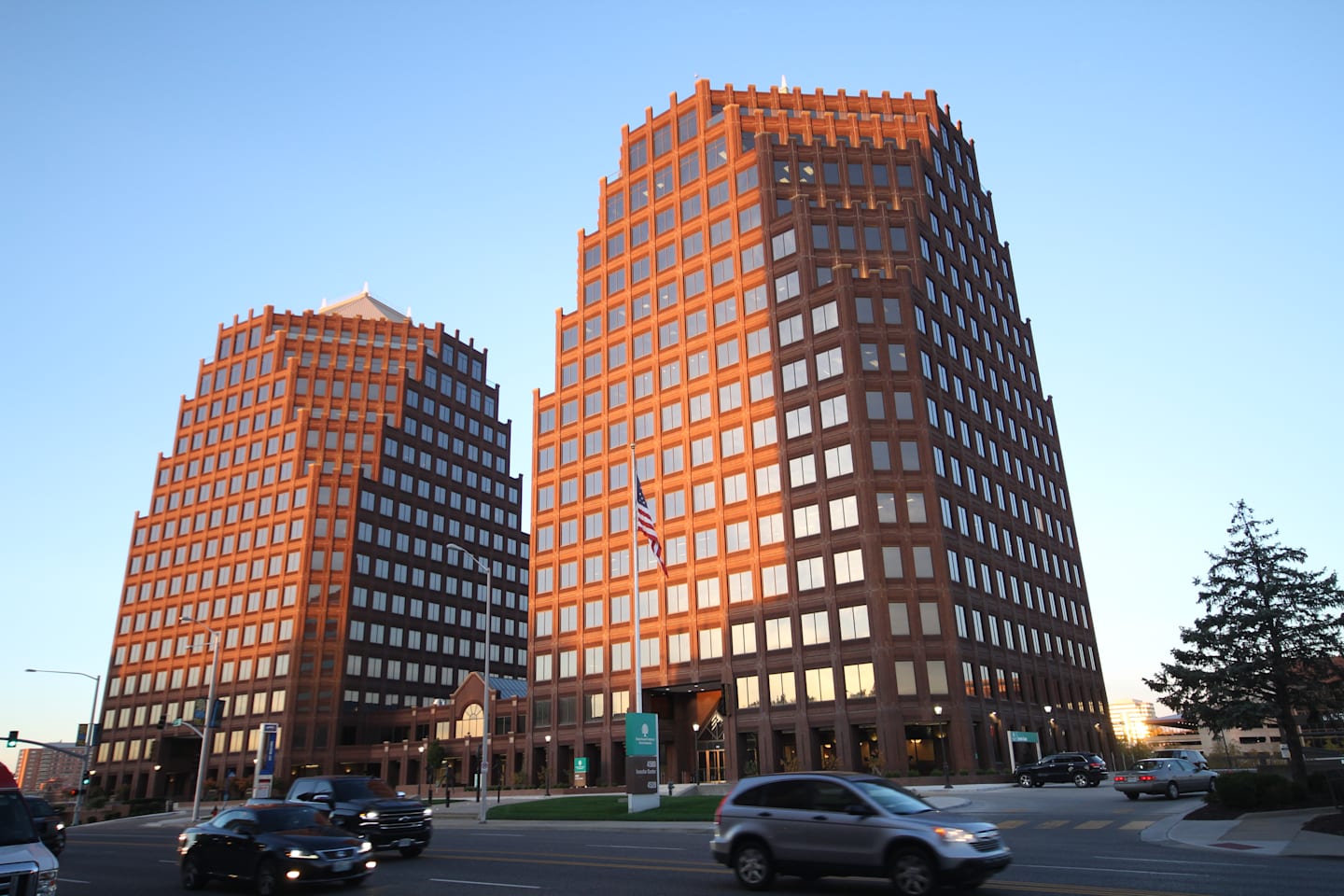 Firm assets under supervision as of July 7, 2021.
Historically, small- and/or mid-cap stocks have been more volatile than the stock of larger, more-established companies. Smaller companies may have limited resources, product lines and markets, and their securities may trade less frequently and in more limited volumes than the securities of larger companies.
International investing involves special risks, such as political instability and currency fluctuations.
This material is published for general informational purposes only. This document is not designed for the purpose of providing financial product or investment advice. The information contained in this press release does not take into account your particular investment objectives, financial situation or investment needs. You should seek personal financial product or investment advice and consider whether the information contained in this press release is appropriate to your particular investment objectives, financial situation and investment needs before making an investment decision.
American Century Investment Management, Inc. is exempt from the requirement to hold an Australian financial services license under the Corporations Act in respect of the financial services it will provide and it is regulated by the SEC under US laws which differ from Australian laws.
©2022 American Century Proprietary Holdings Inc. All rights reserved.