Download Our Mobile App
Tracking Your Investments Has Never Been Easier

Check the markets. Check your balances. Check your progress.
You invest for who and what matters most, so it's important to see your progress and stay on track. Knowing your status today can help you decide what the next step may be for goals such as retirement, education or financial independence. The app is an extension of our commitment to help you get there.

Our app allows individual investors to track mutual fund, brokerage and workplace retirement participant accounts.
Currently 529 college savings accounts are not included. Additional features are in the works.

Need Help? View FAQs
Stay in Tune to the Markets
Market activity can impact your investments, but it's important to keep a long-term focus.
Follow the markets knowing that our investment experts are watching too and positioning our portfolios for the
long-term.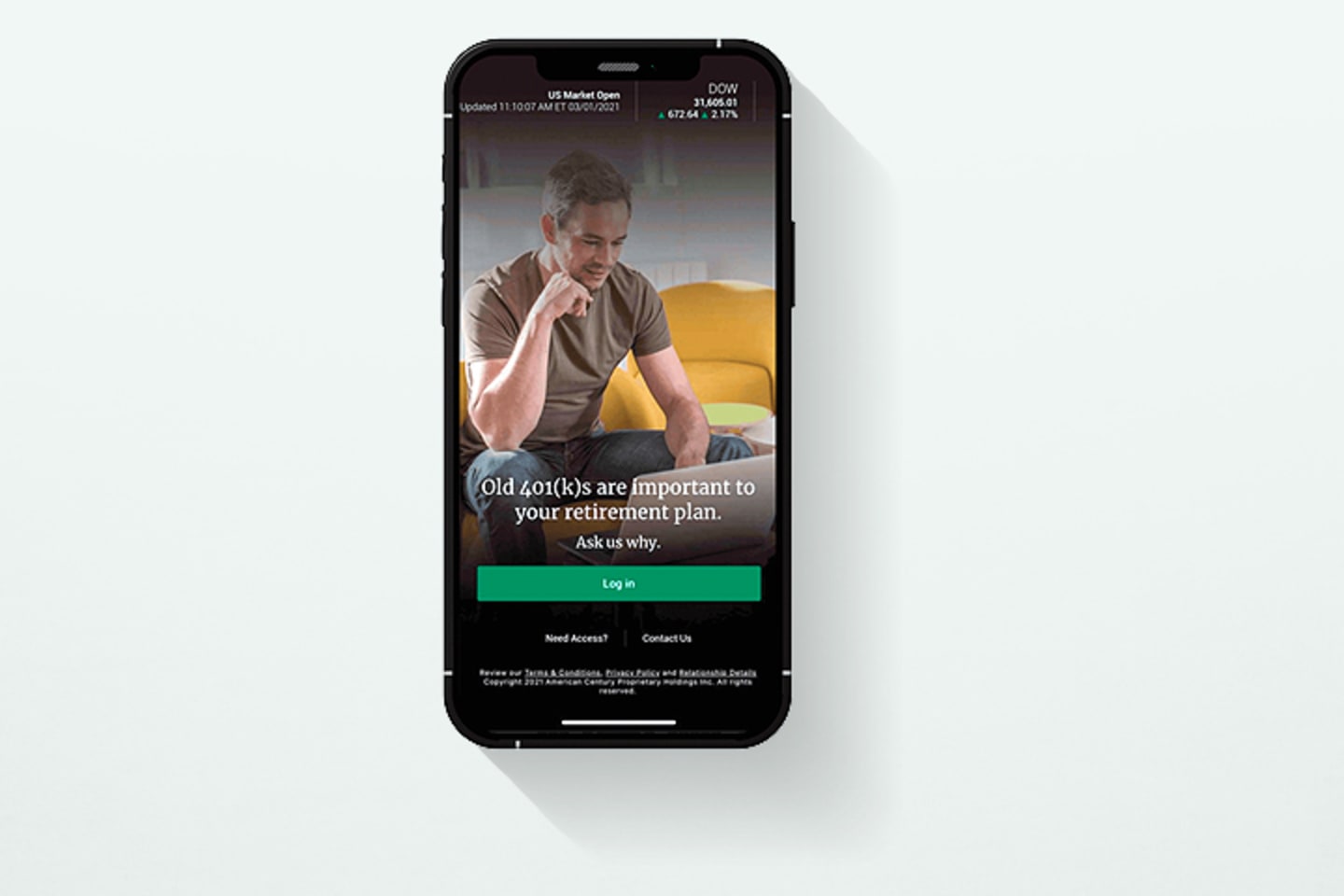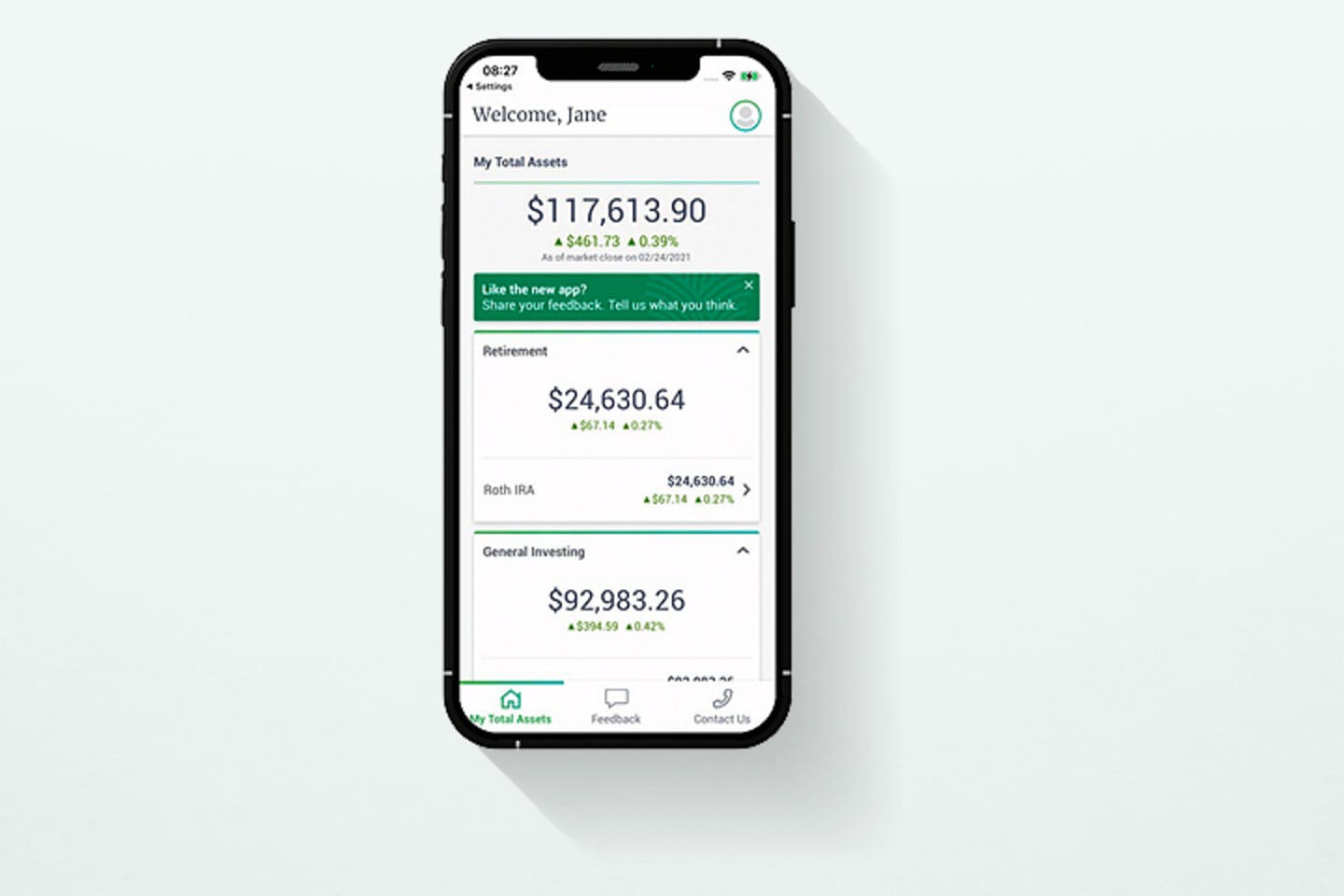 Check Balances on the Go
The My Total Assets screen shows your American Century Investments accounts in one place where you can view:
Your total balance

The balance of each individual account

Your investment performance

The percentage of change from day to day
Invest More for Your Goals
Adding to an existing account is an important way to make progress towards your goals. And it's never been easier or faster. This feature is available for Traditional IRA, Roth IRA and non-retirement mutual fund accounts, and you must have bank information on file with us.
Not available for workplace retirement, 529 and brokerage accounts.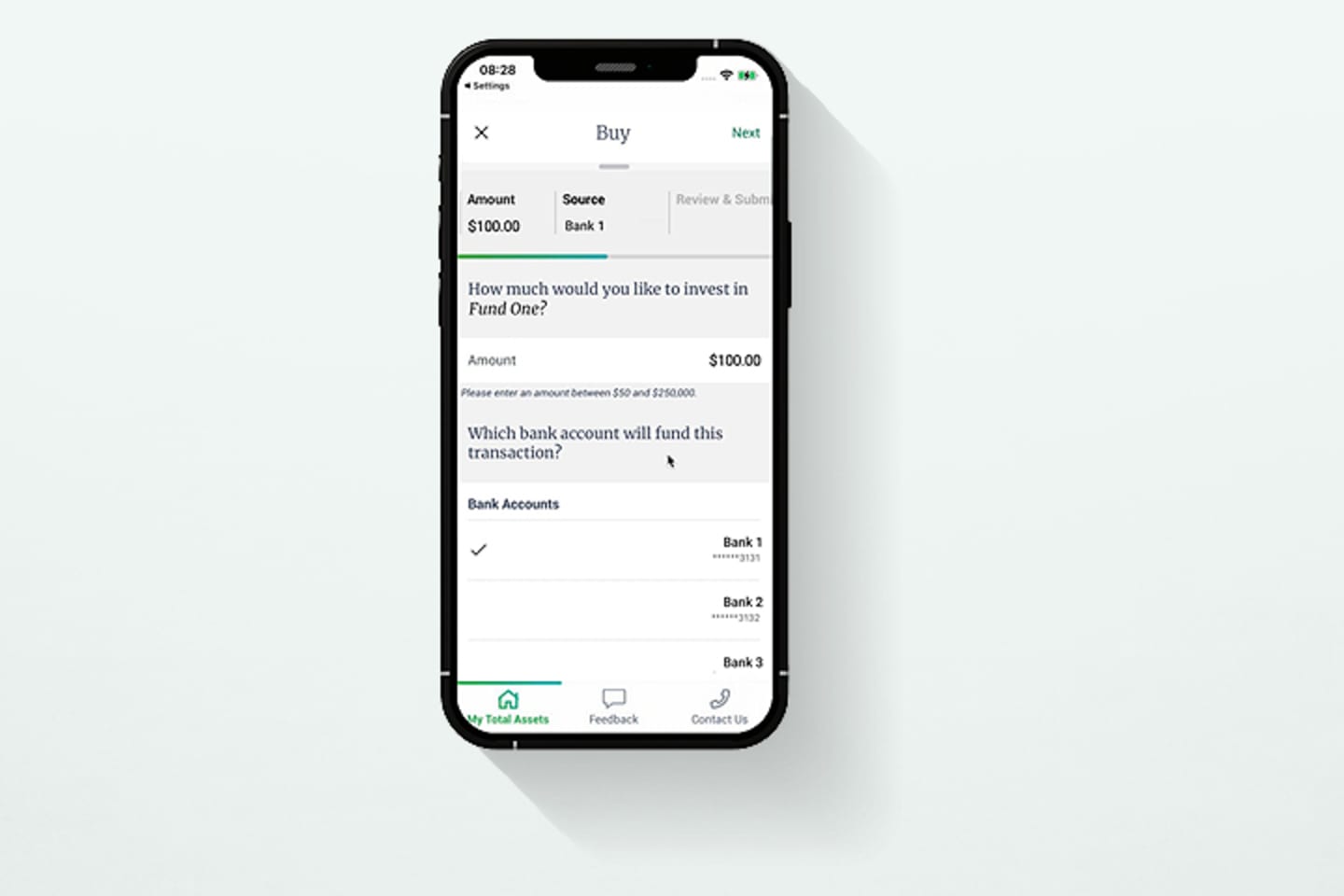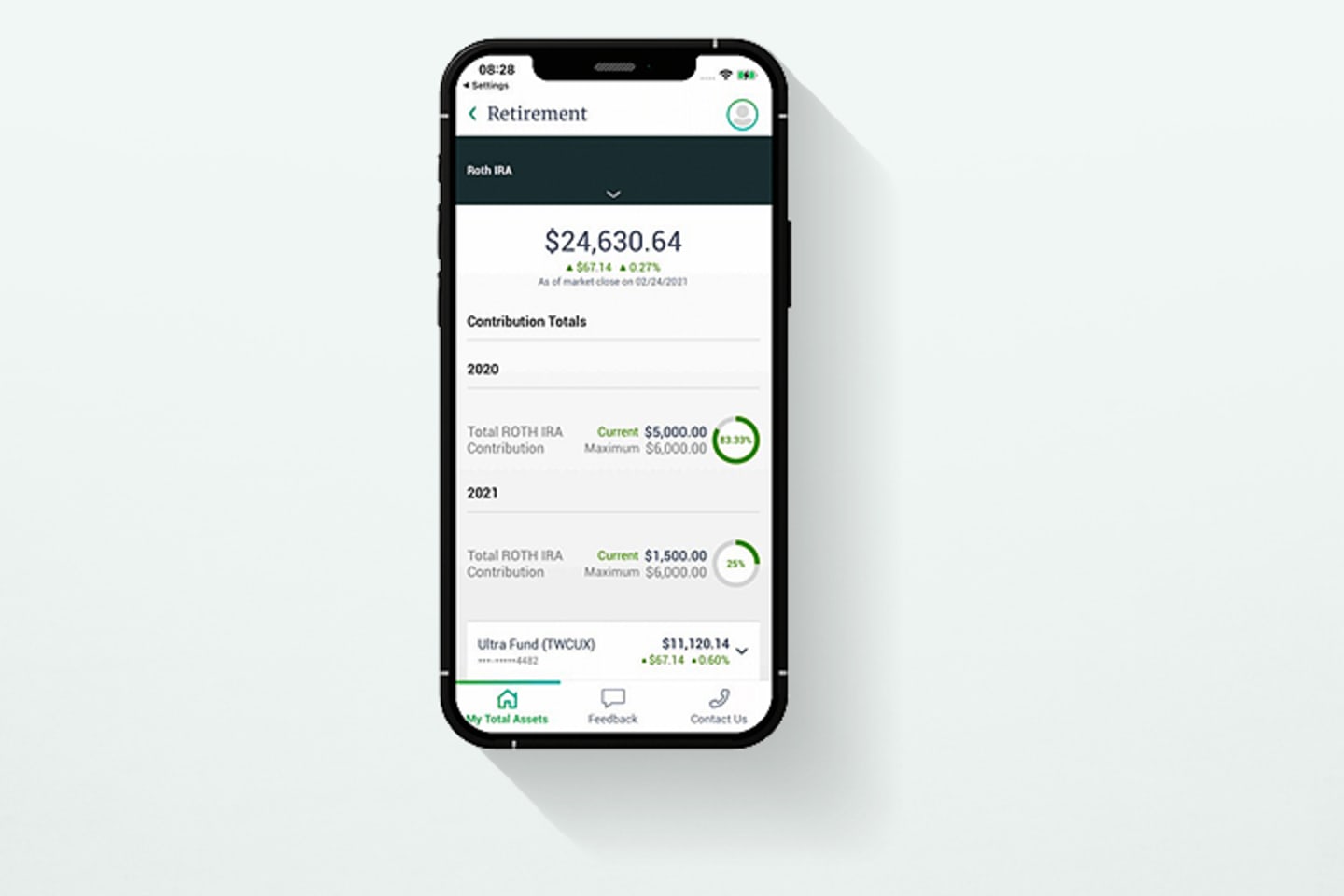 Review Retirement Progress
If you are saving for retirement, track this critical goal to:
See the annual contribution limit set by the IRS and your progress towards it.

View your current retirement balance.
Make Changes Quickly
In addition to tracking your investments, the app makes it easy to:
Manage Your Email
Manage your email address(es) –change, add or delete, and indicate which is the primary address for your account.
Change Your Password
Change your password and manage your biometric settings (face and touch recognition) for your security.
View or Hide Accounts
Choose whether to view or hide zero balance accounts by selecting the view and toggle back and forth as needed.
This material has been prepared for educational purposes only. It is not intended to provide, and should not be relied upon for, investment, accounting, legal or tax advice.