What Is the Best Retirement Plan for a Small Business?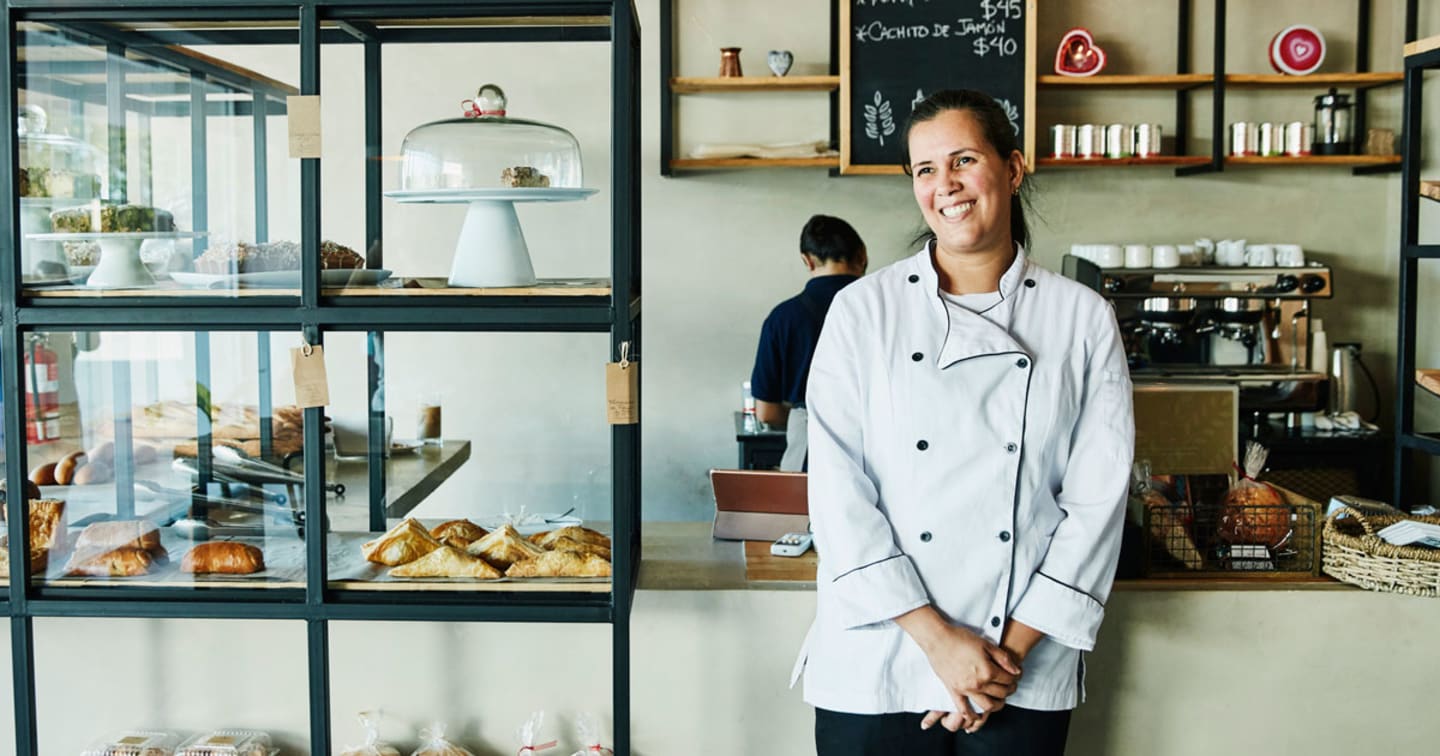 If you are a small business owner, you may wonder how to plan for retirement. After all, you don't get a 401(k) or other retirement plan from an employer. Instead, you are responsible for your own financial security in retirement. And if you have employees, you probably want to help them save for retirement, too. However, one obstacle is finding time to figure out what the best plan is for your small business.
Fortunately, there are a number of options available for busy small business owners to plan for retirement and you can choose based on your business size and structure, and whether you or your employees will contribute—or both. Here we'll also explore two popular plans, SEP and SIMPLE IRAs, because they are relatively quick and easy to set up and maintain.
How to Choose the Best Retirement Plan
As a small business owner with plenty of daily demands, retirement planning might seem overwhelming at first. But it it is a must—for your own financial future and that of your employees.
Even though there are a lot of moving parts, retirement planning doesn't necessarily have to be overly complicated or time-consuming. The following can help as you explore how to set up a retirement plan for your small business.
Why a Retirement Plan for Your Small Business?
First, if you're wondering if your small business needs a retirement plan, the short answer is yes. It's important to save for your own future, but also help any employees you have plan for their retirement. A retirement plan can be good for your business in the long run too because employees appreciate the benefit and the investment in their futures.
Just under half of small businesses in the U.S. have a retirement account for their employees, according to the U.S. Bureau of Labor Statistics. Offering a plan may help you recruit and retain quality employees and compete with bigger companies. In fact, our latest national survey of retirement plan participants found that the majority of employees consider their retirement plans to be among their most important benefits at work. Employees especially appreciate automatic benefits to help them jumpstart their savings and reduce stress about how much to save.
9/10 Employees consider their retirement plans one of the most important benefit at work.
Source: 9th Annual Survey of Retirement Plan Participants, American Century Investments, 2021.
What Retirement Plans Are Available for Small Business Owners?
There are a number of small business retirement plans available. But in particular, SEP and SIMPLE IRAs both offer tax-deferred growth and less paperwork than some other retirement options. That's why they're both retirement plan choices for small businesses.

SEP IRA stands for Simplified Employee Pension Individual Retirement Account.
SIMPLE IRA stands for Savings Incentive Match Plan for Employees Individual Retirement Account.


While the SIMPLE IRA and the SEP IRA both provide ways for you and your employees to save for retirement, several factors influence which one may be right for you. Next are some key aspects to consider as you explore how to choose the best retirement plan for your small business.
Consider the Size of Your Business
SIMPLE IRAs can be set up by any employer with up to 100 employees earning more than $5,000 per year. If your business has more employees, you'll have to opt for a different kind of plan. A SEP IRA can be used by any size of business, including self-employed people who have no employees at all.
Understand Who Will Make Contributions and When
A key provision of small business retirement plans is who is actually contributing the money going into them, namely the employer or the employee, or both. Here, there are significant differences between SEP and SIMPLE IRAs.
The Difference Between SEP IRAs and SIMPLE IRAs
With a SEP IRA, only the employer contributes to plan and it must be the same percentage for each employee.
For SIMPLE IRAs, the employer and employee both contribute. Employers can also match up to 3% of participant contributions or 2% of each employees' salary.


SEP IRA differs from a traditional 401(k) in that employees don't contribute to a SEP account themselves. The employer makes the contributions, and generally, they must contribute the same percentage of salary for every employee. SIMPLE IRAs are more like 401(k)s in that both the employee and employer contribute—and the employer can match contributions.
Another difference between SEP and SIMPLE IRAs are discretionary versus non-discretionary employer contributions. Employers can choose to make SEP IRA contributions and they're not required every year. So if your small business has a rough year and you need to tighten the purse strings, you could skip contributions that year. You could also be more generous during a more profitable year.
The SIMPLE IRA is somewhat different. Employers are actually required to contribute each year. And you can either match employee contributions dollar for dollar up to three percent, or give all employees a contribution equal to a percentage of their salaries, whether or not the employees contribute.
Saving for Your Own Retirement as a Small Business Owner
For SEP IRAS, the business owner can make contributions to their own account, but they're subject to the same limits as all other employees. In addition, contributions for themselves must generally be the same percentage as contributions made to employees' SEP IRAs.
SIMPLE IRA employers contribute to their retirement at the same matching percentage as every other employee. The owner may also choose the percentage to contribute as employee through a salary deferral just like all employees.

Know How Much Money You Can Contribute
For a SEP account, an employer can contribute up to 25 percent of each employee's salary pre-tax (or up to $61,000 in 2022 whichever is less) and must make contributions at the same percentage of salary for every employee.
Employees and small business owners are both also able to contribute to a traditional or Roth IRA, but contributions to a SEP IRA reduce the amount they can contribute to those other plans.  
For SIMPLE IRAs, how much can be contributed can vary from year to year too. In 2022, the annual contribution limit to a SIMPLE IRA is $14,000. Workers over age 50 are eligible to make an additional catch-up contribution of up to $3,000 for a total of $17,000. (SEP IRAs do have higher contribution limits but don't allow for catch-up contributions.)
With a SIMPLE IRA, employees can also contribute to a Roth or traditional IRA subject to income and contribution limits.  
Know Your Contribution Limits
2022 – Up to 25% of each employee's salary or up to $61,000, whichever is less.
2023 – Up to 25% of each employee's salary or up to $66,000.
2022 – $14,000. Employees over age 50 can make an additional $3,000 in contributions.
2023 – $15,500 with $3,500 in catch-up conributions for employees over age 50.

Keep Track of the Deadlines
Finally, when choosing the best retirement plan as a small business owner, it's important to when you need to set up your plan.
The deadline for setting up a SEP IRA is the business's tax deadline plus any extensions.
A SIMPLE IRA must be established by October 1 of the year the plan becomes effective.
Think About Next Steps
As you contemplate which kind of small business retirement plan might work best for you (and your employees), you'll want to consider factors like whether or not you want to commit to making regular contributions to employee's accounts and what kind of contribution limits you're most comfortable with. 
Whatever you decide, focusing on how to save for retirement as a small business owner can help prepare a stronger financial future for both yourself and your employees. Small business owners that set up a retirement plan are also helping strengthen their company since a solid retirement plan can go a long ways when it comes to employee recruitment and retention, as well as tax savings.
Recommended products or services: Learn more about our SEP and SIMPLE IRAs.
IRS Circular 230 Disclosure: American Century Companies, Inc. and its affiliates do not provide tax advice. Accordingly, any discussion of U.S. tax matters contained herein (including any attachments) is not intended or written to be used, and cannot be used, in connection with the promotion, marketing or recommendation by anyone unaffiliated with American Century Companies, Inc. of any of the matters addressed herein or for the purpose of avoiding U.S. tax-related penalties.
This information is for educational purposes only and is not intended as tax advice. Please consult your tax advisor for more detailed information or for advice regarding your individual situation.
Taxes are deferred until withdrawal if the requirements are met. A 10% penalty may be imposed for withdrawal prior to reaching age 59½. If withdrawals are made within the first two years of participation in the SIMPLE IRA, the penalty increases to 25%.
You could lose money by investing in a mutual fund, even if through your employer's plan or an IRA. An investment in a mutual fund is not insured or guaranteed by the Federal Deposit Insurance Corporation or any other government agency.
This information is for educational purposes only and is not intended as a personalized recommendation or fiduciary advice. There are different options available for your retirement plan investments. You should consider all options before making a decision. Our representatives can help you evaluate all of your distribution options.