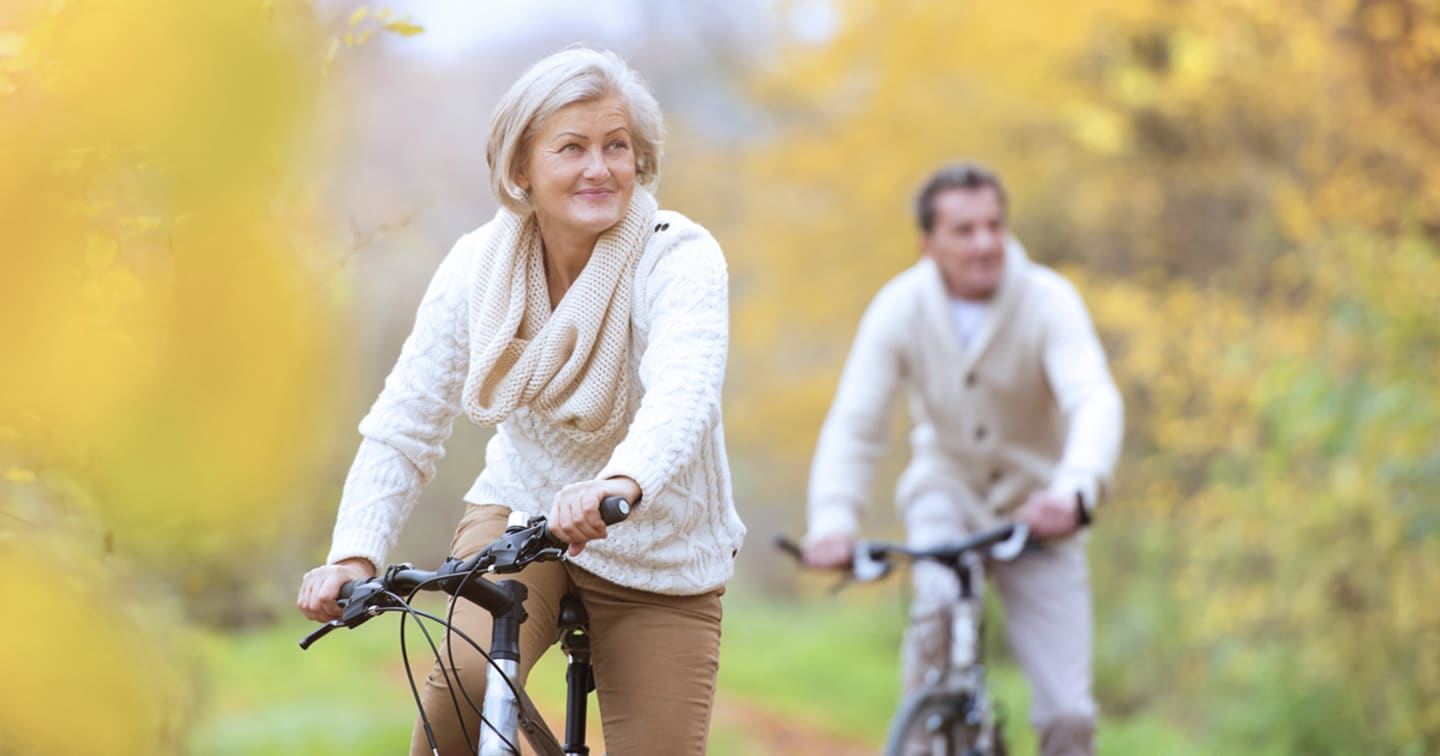 Taking care of your health isn't just about living a healthy lifestyle.
It's also important to plan ahead for what you might have to shell out for medical expenses. Understanding the costs and what you can do to prepare are important for your retirement budget.

A Misunderstood Expense
Healthcare could be one of the largest costs you'll face in retirement. It also may be one of the most underestimated—even for people who have spent years saving.
According to a recent study, 67% of people believe they will need less than $100,000 for healthcare expenses in retirement. In reality, the costs could be four times that amount. Few have actually taken time to calculate the costs.
An average 65-year-old married couple retiring today may pay:

* Includes all average expenses not covered by Medicare, such as additional premiums for Medicare Parts B and D, supplemental insurance, deductibles, copays, and costs for hearing, vision and dental care.
Source: HealthView Services 2017 Retirement Healthcare Costs Data Report.

Women may spend more on healthcare in retirement.

Sources: Social Security Administration Life Expectancy Calculator, U.S. Census Bureau, Current Population Survey, 2016. HealthView Services 2017 Retirement Healthcare Costs Data Report.

Will Government Benefits be Enough?
Unfortunately, no. Medicare doesn't cover all types of medical expenses, and your Social Security benefits will likely not keep up to cover the rising costs of healthcare.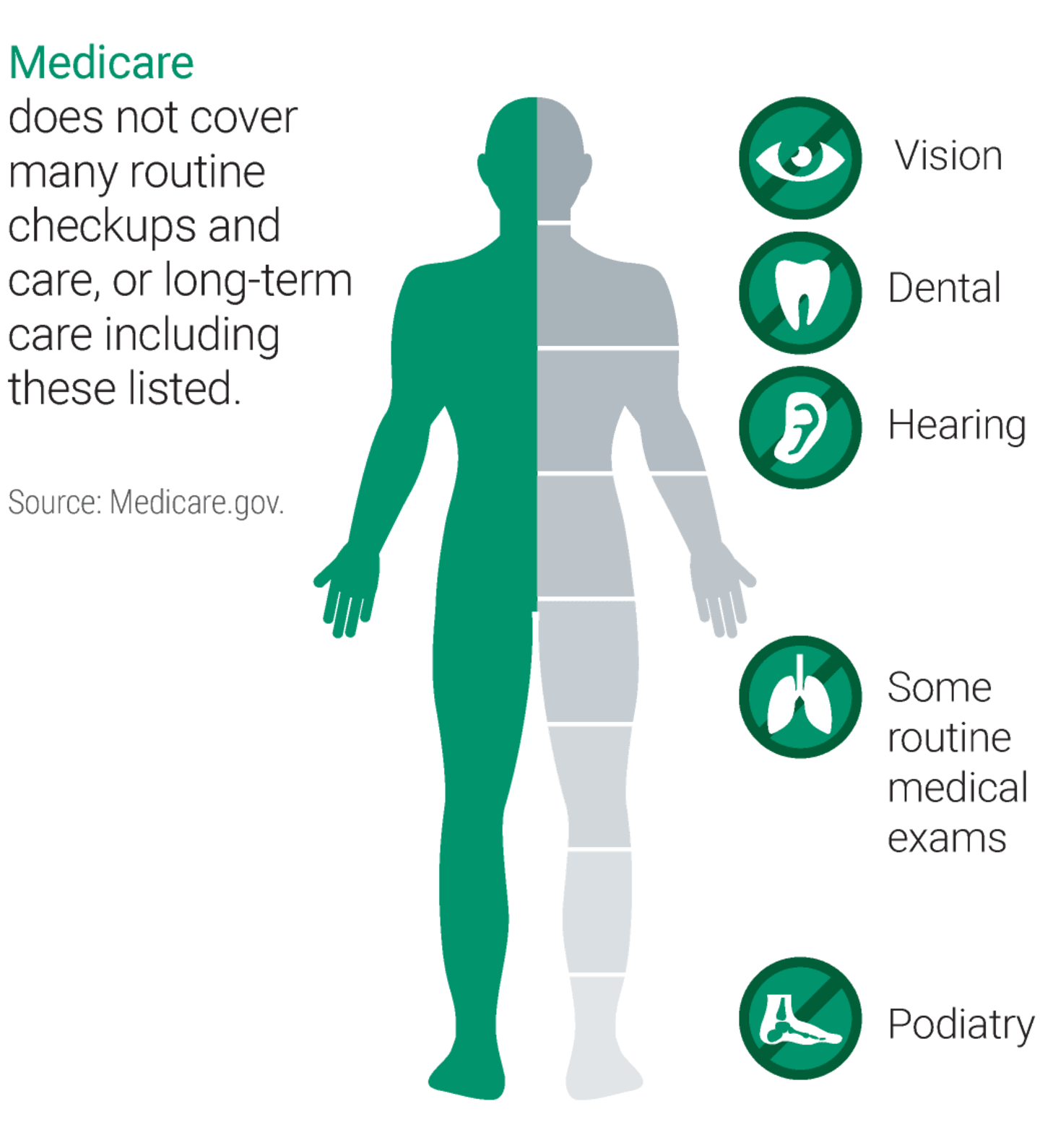 Will Healthcare Costs Break Your Retirement?
Three things you can do:
1. Understand the ABCs (and D) of Medicare
2. Consider Medigap Insurance
3. Consider Long-Term Healthcare Insurance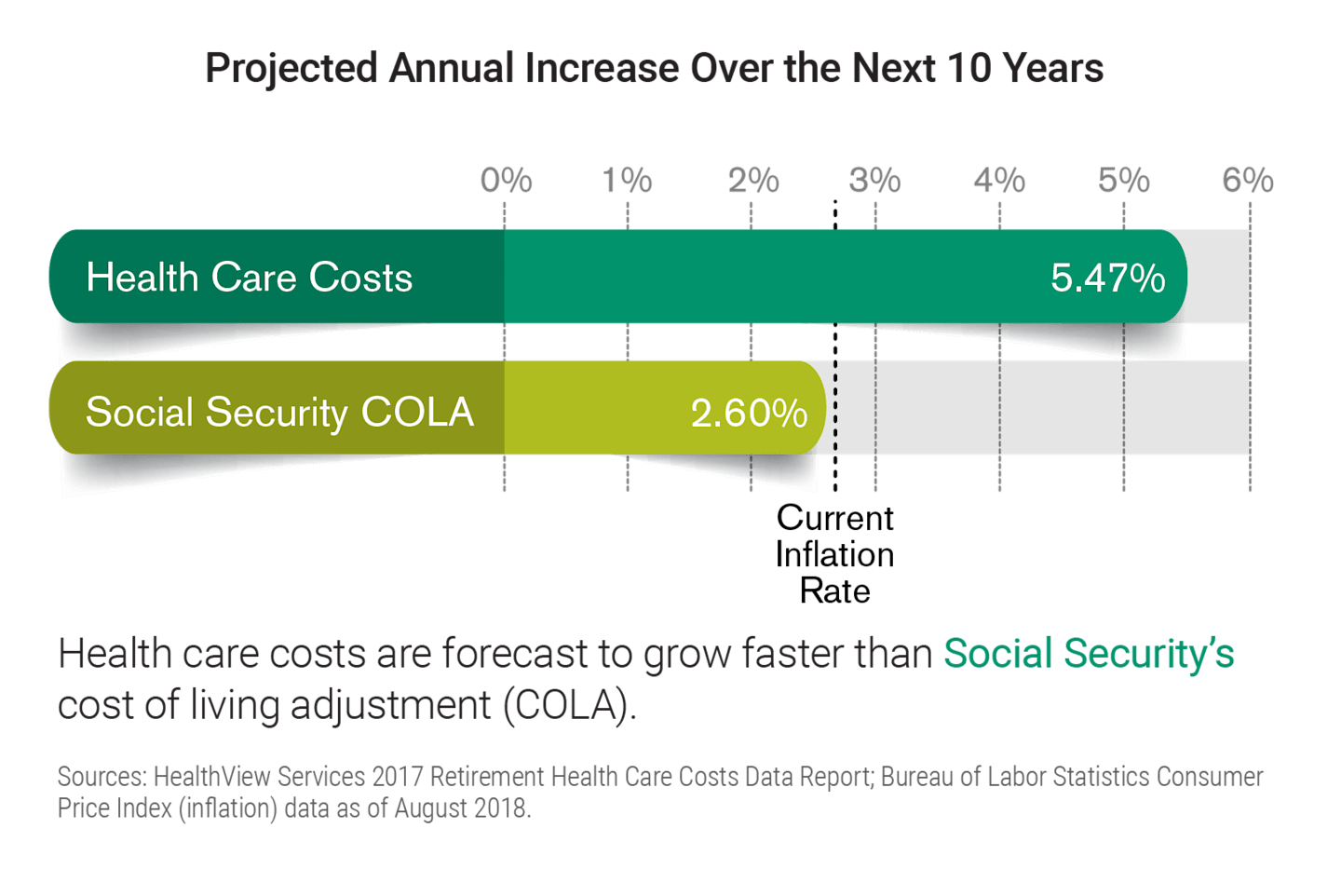 Take Care Now to Be Ready
Here are some ways to help you manage future healthcare costs. Managing now may prevent you from using all your retirement savings on your health. The key is to start planning now.
Take care of your health today. Leading a healthy lifestyle or making changes to be healthier now can help reduce medical costs in the future. Check in with your doctor and see what changes you could make.

Learn your Medicare options. Before you retire, take time to understand your choices: Parts A and B or Medicare Advantage Part C. Sound like alphabet soup? It's beneficial to consider your options before you're eligible.

Explore supplemental medical coverage. Medicare supplement insurance is private healthcare that helps cover some out-of-pocket expenses that Medicare does not, including deductibles, co-pays and coinsurances. Policies differ from state to state, and provider to provider, so it's important to do your homework.

Consider a health savings account (HSA). If you're still working and your employer provides this benefit, you might want to take advantage of it. Health savings accounts can give you triple tax savings while saving and paying for medical expenses now and in retirement. It's a good idea to learn about HSAs. You may also want to talk to an advisor about how much you invest in an HSA versus your retirement accounts.

Investigate long-term care coverage. Long-term care insurance covers expenses for extended medical needs. It can include in-home services or treatments in a facility. You can choose options that fit you. Things to consider in purchasing it now are your age and your health.
How you live in retirement may depend on how you prepare today, especially when it comes to healthcare expenses. Do your homework now and plan to live your best life.
The Bottom Line
Understanding Medicare benefits and planning for potential healthcare costs can give you a better chance of making your retirement money last.
This material has been prepared for educational purposes only. It is not intended to provide, and should not be relied upon for, investment, accounting, legal or tax advice.
IRS Circular 230 Disclosure: American Century Companies, Inc. and its affiliates do not provide tax advice. Accordingly, any discussion of U.S. tax matters contained herein (including any attachments) is not intended or written to be used, and cannot be used, in connection with the promotion, marketing or recommendation by anyone unaffiliated with American Century Companies, Inc. of any of the matters addressed herein or for the purpose of avoiding U.S. tax-related penalties.
This information is for educational purposes only and is not intended as tax advice. Please consult your tax advisor for more detailed information or for advice regarding your individual situation.