Social Security: One Size Does Not Fit All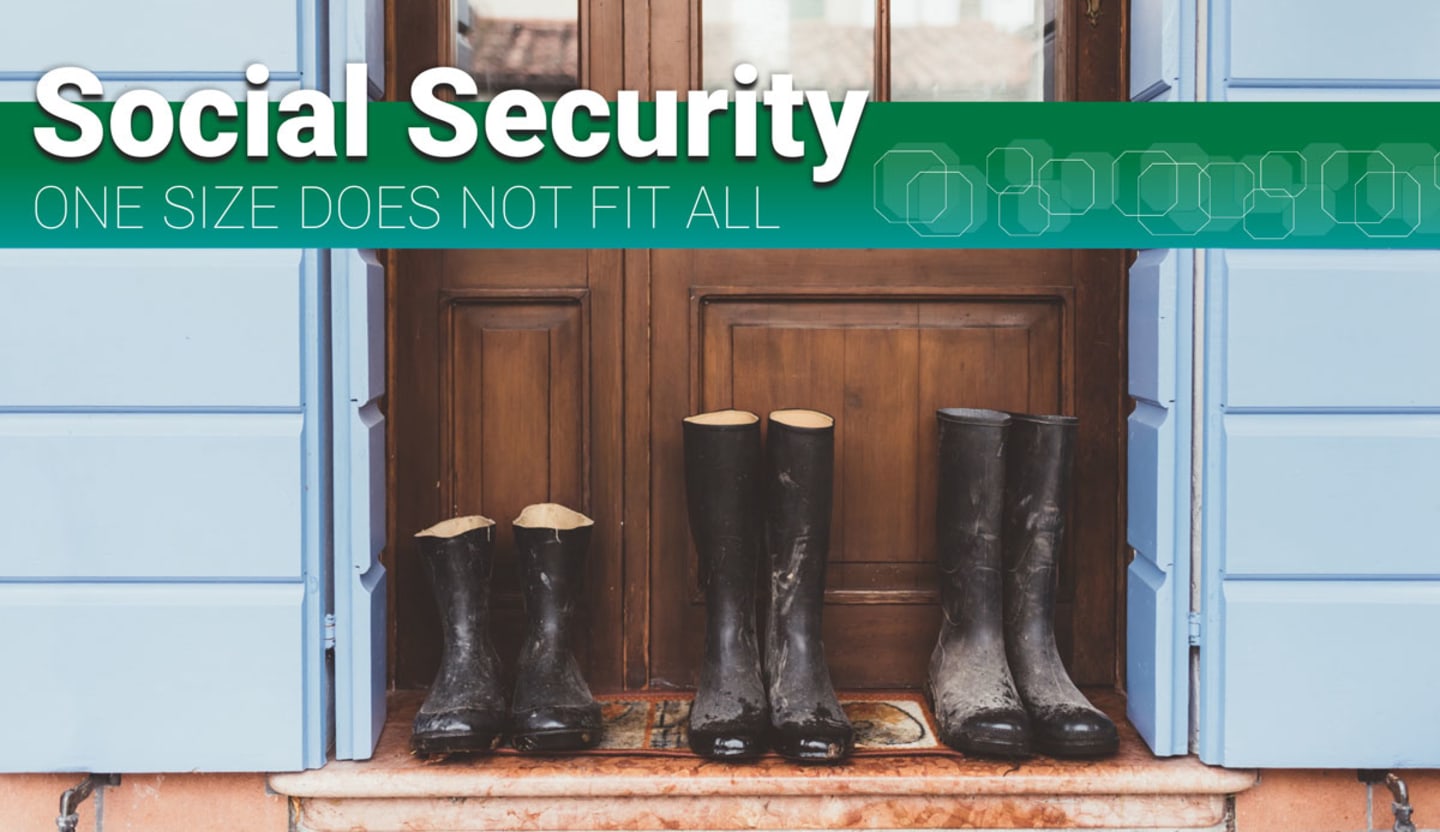 Social Security is an important part of many people's retirement plans. But that may be where the similarities stop. How and when you file depend on your goals for your benefit, your financial situation and what kind of filer you are. Now learn the important considerations for deciding how to claim this lifetime benefit.
Make Social Security Fit You
Hear Financial Consultants Tony Marquez, CFP® and Chris Goodwin as they walk through different scenarios for claiming, filing early or late, working while claiming and more. They'll  review the important things to think about before you file whether retirement is close or you have a ways to go. It's never too early to think about Social Security.
This material has been prepared for educational purposes only. It is not intended to provide, and should not be relied upon for, investment, accounting, legal or tax advice.
Please consult your tax advisor for more detailed information or for advice regarding your individual situation.