Why Are Energy Prices Rising? There's More to It Than You Might Think
We believe green solution-oriented energy firms may prove to be smart investments over the long term.
By David Byrns, CFA, Peter Hardy, CFA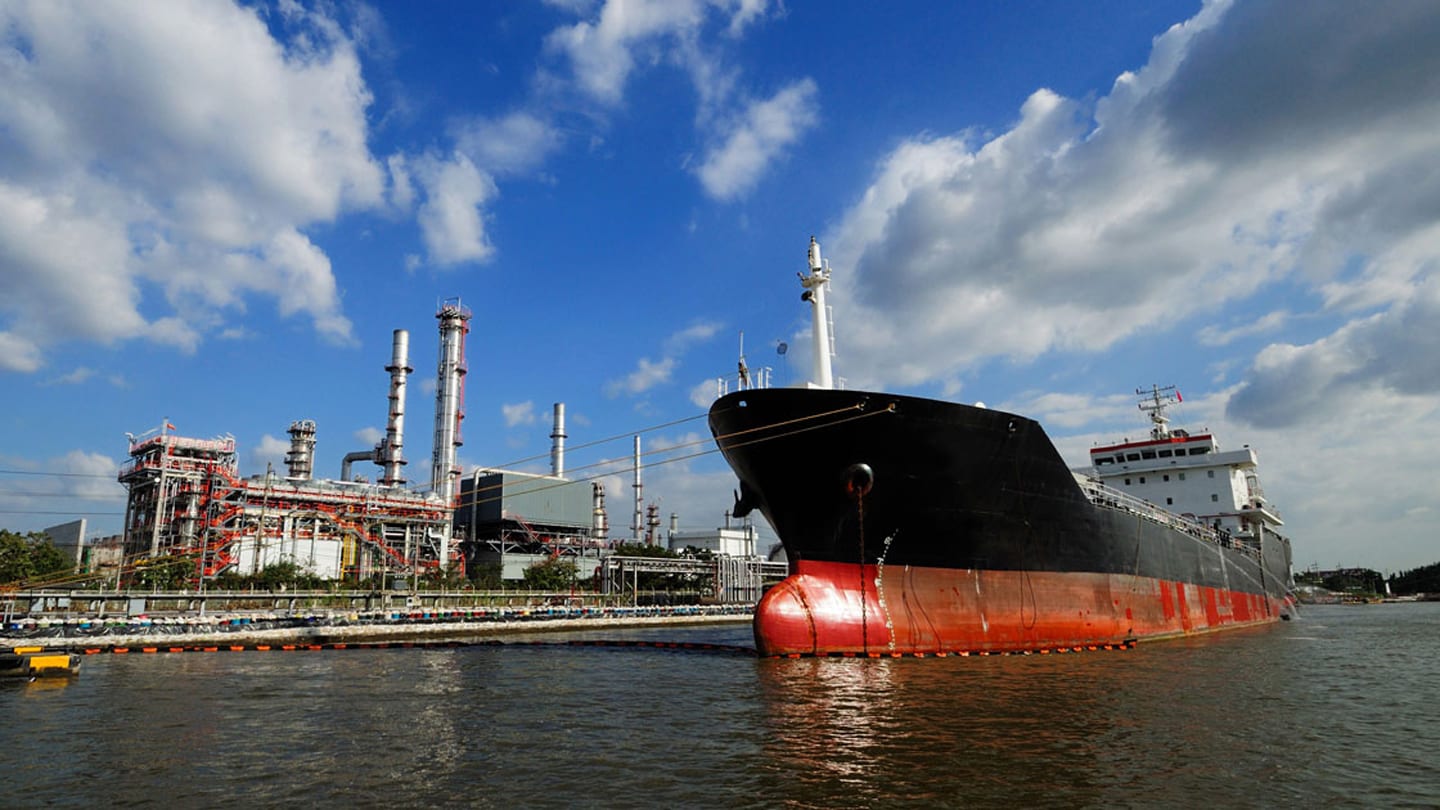 Gas prices have spiked because crude oil supplies haven't kept pace with demand as the global economy reopened.
We expect prices to remain elevated until production ramps back up to pre-pandemic levels.
Energy producers' investments in technology to reduce greenhouse gas emissions are also a crucial component of higher prices.
We believe green solution-oriented energy firms may prove to be smart investments over the long term.
No doubt you've noticed it's costing a lot more to fill your car with gas than it did last year. The bad news is that the cost could rise further, along with the price of the natural gas or propane that might heat your home.
Your initial reaction to higher prices might be to think it's a matter of opportunistic energy companies lining their pockets. We think there's more to the story. Demand has significantly outstripped supply as the global economy rebounds from the worst of the pandemic. Another important consideration is that energy companies are incurring higher costs as they undertake initiatives to reduce greenhouse gases.
Gas Is Expensive but Cheaper Than in 2008
We've seen this before. Crude oil and gasoline prices reached record levels in 2008 during the Great Recession. Like today, global demand for oil and gas was substantially higher than supply, leading to record-high prices in the U.S. As illustrated in the figure below, however, prices have been volatile but trending lower since that peak 13 years ago. 
Gasoline Prices Have Mostly Declined Since the Great Recession
U.S. Regular All Formulations Retail Gasoline Prices – Dollars per Gallon (Average)
What's Causing the Recent Spike?
Energy Supply Is Trying to Catch Up to a Resilient Economy
The coronavirus pandemic induced a steep, though short-lived, economic downturn that upended energy markets. As economic activity slowed and demand fell, oil companies were awash with crude oil but had few buyers. Travel and business restrictions generally limited mobility and reduced gas consumption, but those who were driving enjoyed rock-bottom gas prices.
The economy has boomed coming off 2020's lows. Demand for fuel is rising as personal travel rebounds, and transportation and shipping activity increase as companies meet consumer and business demand for products of all sorts. Despite the rise in economic activity, large oil and gas companies have been slow to boost production. Instead, they have used their cash to increase dividend payments and initiate share buybacks. The oil-producing countries that comprise OPEC+ also have been slow to bring more oil reserves to the market, further squeezing consumers' pocketbooks.
We think energy supplies will gradually increase to achieve better balance with demand in 2022. However, this depends largely on OPEC+, which has stuck to its agreed-upon production levels so far. U.S. producers could also play a role if they significantly expand their output. So, while consumers would undoubtedly welcome a little relief, we expect gas prices to remain relatively high and possibly rise in the interim. 
Green Initiatives Fuel Clean Energy
Carbon dioxide creates a cover over the earth that traps the sun's heat resulting in what's known as the greenhouse effect. Burning hydrocarbon fuels such as wood, coal, natural gas, oil and gasoline contributes to this effect. To be part of the solution, energy producers must invest more in low-carbon solutions and less in traditional fossil fuel resources. However, this leads to decreased oil and gas supply and contributes to higher energy prices in the near term.
Decarbonizing existing energy sources through carbon capture technology and transitioning to lower carbon-producing renewables are examples of possible solutions.
Investment Implications
Carbon Capture Can Be a Bridge to the Green Energy Future
There's no silver bullet for turning energy consumption toward a cleaner future, but carbon capture offers a bridge. Carbon capture involves trapping carbon dioxide (CO₂) at its emission source and isolating it in a storage location that's typically deep underground. Successful carbon capture would block excess CO₂ from entering the atmosphere.¹
Examples of publicly traded companies that have entered the decarbonization arena include:
Baker Hughes
Historically associated with oil field services, Baker Hughes provides technology that can help enable carbon capture, utilization and storage technologies. Its products support traditional oil and gas customers as well as broader industrial operations in carbon-intensive industries.

Chart Industries
Chart Industries is an energy and industrial gas equipment firm that sells equipment into energy transition-related end markets, such as carbon capture and hydrogen. Its unique position in the market lies in adapting technology and equipment already in use in other chemical processes.
Renewables Offer Longer-Term Climate Solutions
Many believe the best climate strategy should focus on using renewable energy sources —solar, wind, hydro, geothermal, battery storage, energy efficiency and demand management. Solar and wind power, for example, are readily available and less harmful to the environment than fossil fuels.
Traditional integrated oil and gas companies taking significant steps to support greenhouse gas reduction goals include:
TotalEnergies
This France-based multinational invests heavily in renewable energies, especially solar and onshore and offshore wind. The company aims to reduce its global petroleum product sales by at least 30% between 2020 and 2030. It also intends to transition to a sales mix of 30% oil, 50% gas, 15% renewable electricity, and 5% biomass and hydrogen. The company plans to boost its power generation by 30% to meet rising global demand, emphasizing renewable sources.²

BP
This UK-based multinational is aggressively investing in a clean energy future. Its CEO announced BP will purposely cut future oil and gas production by 40% between 2019 and 2030. The firm is developing 50 gigawatts of electricity capacity from renewable sources by 2030, a 20-fold increase from 2019.³
While Energy Prices Won't Likely Fall Soon, Select Companies Looking Toward Green Solutions May Provide Investment Opportunities
As we recover from the pandemic, energy markets are facing a supply crunch, and demand has skyrocketed. U.S. gas prices have hit a seven-year high. Energy costs are likely to stay elevated for the near future but could moderate in 2022 if OPEC+ brings more supply to the market.
Notably, many oil and gas companies are working to fight climate change by setting ambitious goals to reduce carbon emissions. They are also investing in renewable energy resources such as solar and wind. We believe investments in these green solution-oriented firms may likely prove to be wise over the long term.
Debra Ronca, Mark Mancini, "How Carbon Capture Works," How Stuff Works, July 7, 2021.
"Strategy and Outlook Presentation," TotalEnergies, September 2021.
Ron Bousso, "Special Report: BP gambles big on fast transition from oil to renewables," Reuters, Sept. 20, 2021.
References to specific securities are for illustrative purposes only, and are not intended as recommendations to purchase or sell securities. Opinions and estimates offered constitute our judgment and, along with other portfolio data, are subject to change without notice.
The opinions expressed are those of American Century Investments (or the portfolio manager) and are no guarantee of the future performance of any American Century Investments' portfolio. This material has been prepared for educational purposes only. It is not intended to provide, and should not be relied upon for, investment, accounting, legal or tax advice.