American Century Investments — Private Client Group
The Private Client Group is our premium advice service that's dedicated to helping you reach your financial goals. It's an exclusive service reserved for clients who are looking for more than investments. When you need in-depth financial planning and candid advice to help for the next leg of your journey, the Private Client Group is here for you.
Stay True to Your Financial Journey
Staying true to your journey means not missing out on your priorities…on the goals that ignite your passions and drive you to commit to your future. The Private Client Group can help you stay true. 
Speak to a Financial Consultant
Call 844-4AM-CENTURY or Request a Call
Private Client Group Offers:
Genuine advice and in-depth planning for your journey
The way you've managed your money has opened up your possibilities. Now you need to know that your finances will support what's most important to you.
Advice
Second-opinions, sounding boards or honing what matters most—expect candor about where you are now and what comes next. It's personal advice to help you know you're on the right path.
Direction
A financial consultant will work with you to understand your needs, then build a well-defined plan to help you move forward.
Partner
You receive discretionary advice that focuses on your financial success. You enjoy the journey.
Portfolios designed to meet key client objectives
Enjoy access to portfolio management from our top investment professionals via our Journey Portfolios®. These portfolios were designed to meet key client objectives.
Expertise
American Century's investment professionals actively manage the portfolios. Market analysis, insight and years of experience help keep each portfolio true to its strategy.
Integrity
Our investment professionals follow tried and true principles when managing the assets, focusing on results to reach the portfolios' objectives.
Reinforcement
Professional portfolio management gives clients more time to enjoy today's moments while the experts keep watch on these portfolios.
Straightforward, personal attention and clear pricing
Trusting someone with your finances takes courage—unless you choose a partner that's committed to doing what's best for clients.
Straightforward
Your success is the focus in all interactions. You'll experience it in the personal attention you receive and how we manage your money.
Connected
You receive regular communication, including updates about your progress and any changes that may affect your portfolio.
Clear
Unlike other advisors, we charge one fee that covers both portfolio management and advice. 0.90% pays for both.*
Enjoy Clear Pricing
With other advisors, you pay two fees: one for advice and one for portfolio management. You may have to read the fine print to discover exactly what you will pay. The Private Client Group is different. We charge one transparent fee—it covers both advice and the underlying investments. And, it's likely lower than what you may pay for some investments alone.
Our one-fee approach is unique in the industry. That also means we jump through a few hoops to make it happen. Because investment products have built in portfolio management costs, they are automatically charged. At the end of each quarter, you get reimbursed for the portfolio management fee with a deposit back into your account. Your net fee remains .90%.*
| | | |
| --- | --- | --- |
| Fee Type | Industry Example | Private Client Group |
| Advice | 1.00% | 0.90% |
| Portfolio Management | 0.50% | N/A |
| Total | 1.50% | 0.90% |
Industry examples are hypothetical and do not represent a specific advice firm or investment product. The average advisor fee for $250,000 in assets is 1.07%; for $100,000 in assets it is 1.12%. Source: Advisor HQ Report, 2018-2019. Portfolio management fees can range from .10% to 2.00%. Source: Investopedia, 2018.
Experience Personal Attention
Work personally with our financial consultants for advice and precise financial planning. However, it's not a one-time experience. You'll receive regular communication about your progress, your investments and your plan.
Private Client Group clients receive:
Straightforward advice and a detailed financial plan

Dedicated service team for your day-to-day account needs

Quarterly check-ups and ongoing holistic financial planning

Personalized Client Portal that lets you link other accounts to view all your assets in one place and check your progress anytime

Invitations to exclusive events reserved for Private Client Group clients
Clients with $250k and above at American Century work with a dedicated financial consultant, and clients with $50-250k are covered by a team of financial consultants.
Apply Expertise to Your Investments
Enjoy access to exclusive investment portfolios, only available through the Private Client Group. Five risk-based model portfolios were specially designed for our premium advisory service.
Our expert investment managers actively manage the portfolios making tactical moves when necessary. They're professionals who are committed to getting results.
You'll also receive personalized performance reporting of your investments.
Exclusive access to one of five risk-based portfolios
Stay True to Your Priorities
The Private Client Group helps you stay true to your journey by offering our highest level of service. Expect our best.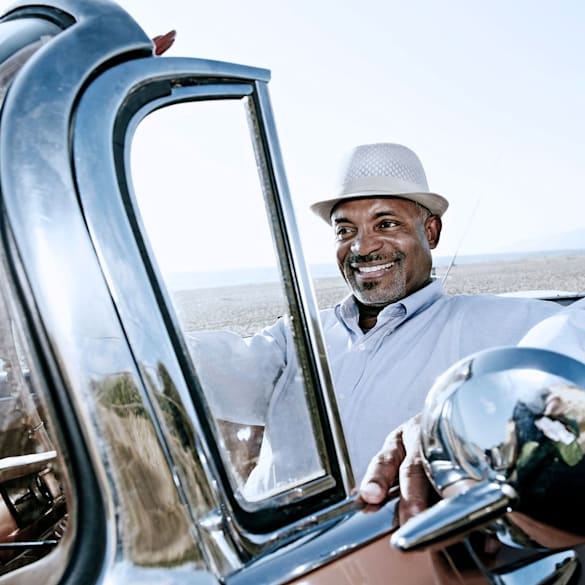 Personal attention that's focused on your needs and ultimately, your success.
Advisory services that are aimed at helping you achieve your financial goals.
Transparent communication about your progress and what it takes to stay true to your journey.
Ready for the next leg on your financial journey?

For more information or to get started, call 844-4AM-CENTURY or request a call.
Still have questions? Review the Private Client Group FAQ.
Annual Investment Advisory Fee is 0.90% for balances $5 million and under and 0.70% for balances over $5 million. American Century Investments Private Client Group charges a single annual fee based on the value of your assets under management with us. The single fee includes our Private Client Solutions, along with any underlying trading costs, commissions, and custody services related to our recommendations. American Century Investments' financial consultants do not receive a portion, or a range of the advisory fee paid by clients. Client-oriented trades outside of our recommendations and other activities like wire transfer fees, may result in additional cost. 
Private Client Group advisory services are provided by American Century Investments Private Client Group, Inc., a registered investment advisor. This service is generally for clients with a minimum $50,000 investment. Call us to determine the level of service that is appropriate for you. The advisory service provides discretionary investment management for a fee. All investing involves risk.