Impact Investing Appeal Reaches All-Time High
Please select a version of the press release below:
About American Century Investments
Who We Are

American Century Investments is a leading global asset manager focused on delivering investment results and building long-term client relationships while supporting breakthrough medical research.

Quick Facts

Founded in 1958, American Century Investments' 1,400 employees serve financial professionals, institutions, corporations and individual investors from offices in Kansas City, Missouri; New York; Los Angeles; Santa Clara, California; Portland, Oregon; London; Frankfurt, Germany; Hong Kong; and Sydney.

Management

Jonathan S. Thomas is president and chief executive officer, and Victor Zhang serves as chief investment officer.

Giving Back

Delivering investment results to clients enables American Century Investments to distribute over 40% of its dividends to the Stowers Institute for Medical Research, a 500-person, nonprofit basic biomedical research organization. The Institute owns more than 40% of American Century Investments and has received dividend payments of nearly $2 billion since 2000.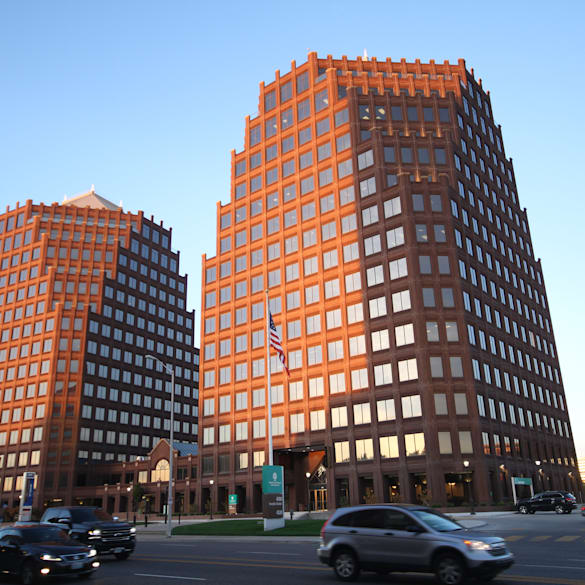 Many of American Century's investment strategies incorporate the consideration of environmental, social, and/or governance (ESG) factors into their investment processes in addition to traditional financial analysis. However, when doing so, the portfolio managers may not consider ESG factors with respect to every investment decision and, even when such factors are considered, they may conclude that other attributes of an investment outweigh ESG considerations when making decisions for the portfolio. The consideration of ESG factors may limit the investment opportunities available to a portfolio, and the portfolio may perform differently than those that do not incorporate ESG considerations. ESG data used by the portfolio managers often lacks standardization, consistency, and transparency, and for certain companies such data may not be available, complete, or accurate.
©2023 American Century Proprietary Holdings Inc. All rights reserved.