2022 Midterm Elections: Handicapping Policy Outcomes
Midterms usually herald pushback against the legislative priorities of the president's party. Here's how election outcomes could guide economic policy moving forward.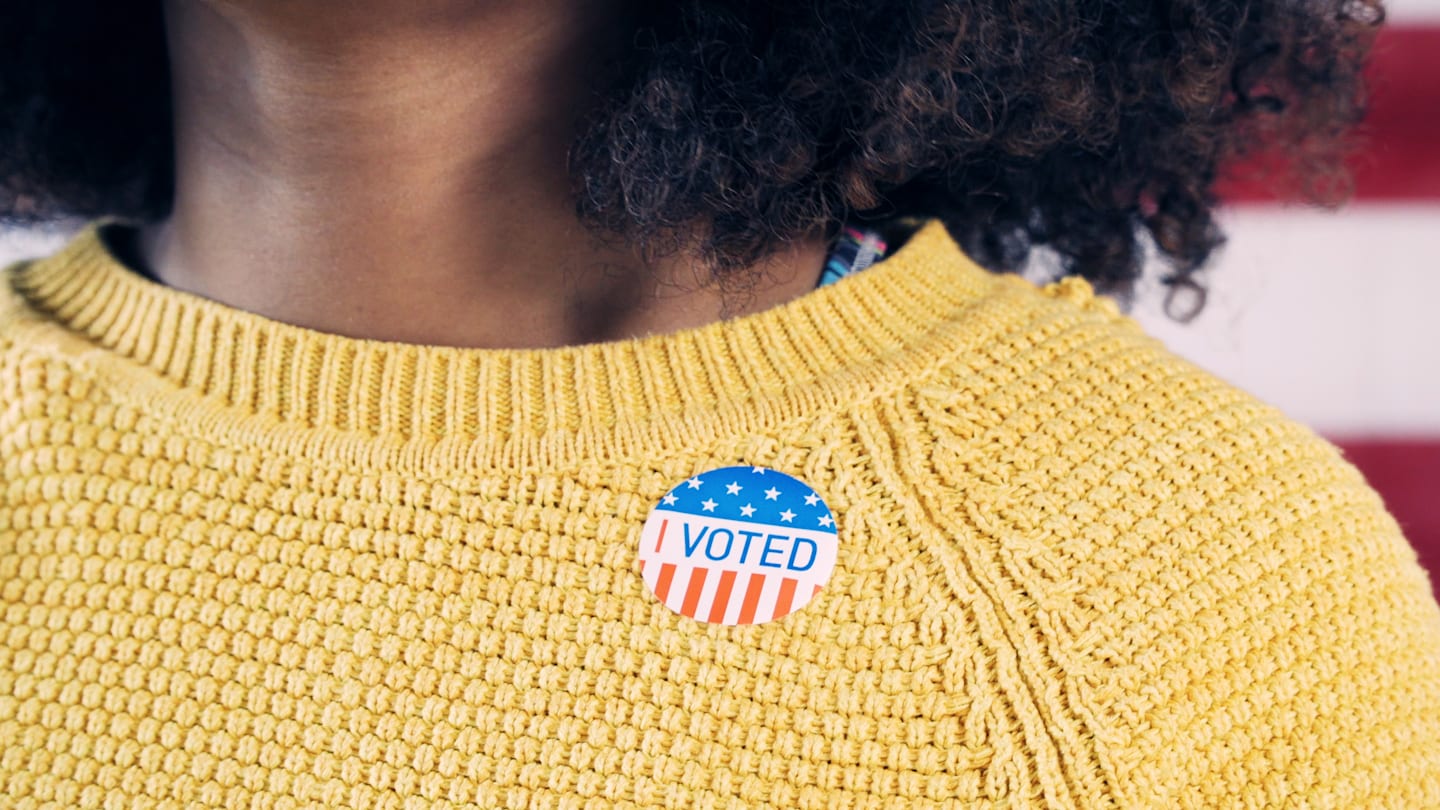 No matter the political or economic climate, midterm congressional elections rarely favor the incumbent president's political party.
President Joe Biden's low approval ratings amid economic uncertainty could open the door to Republican gains.
A divided or Republican-controlled Congress could limit Democrats' broader agenda, but certain policy objectives have bipartisan agreement.
U.S. midterm elections are a unique breed. Even though presidential leadership is not at stake, midterms have historically served as referendums on that leadership as voters reassess the country's course.
Historically, their scrutiny does not bode kindly for the majority parties in Congress, particularly the House of Representatives. That's because voters have tended to use midterm elections to balance political power in Washington, D.C.
Predicting elections may be a fool's errand. But we can assess a range of potential outcomes and their impacts on policy decisions and various segments of the economy.
Midterm History Hasn't Been Kind to the Incumbent President's Party
Ample evidence shows voters have traditionally penalized the president's party in midterm elections. In the past 40 midterm cycles dating to the Civil War, the president's party has lost an average of 33 seats in the House and three seats in the Senate.¹ ²
The president's party added House seats in just four of those elections (1902, 1934, 1998 and 2002) and added Senate seats in just 13. Only three times (1902, 1934 and 2002) has the president's party added seats in the House and the Senate.
Since the end of World War II, the president's party has lost an average of 23 seats in the House (only twice adding seats) and an average of four seats in the Senate (only adding seats six times).
This year, historically average losses would swing the House and the Senate to Republican majorities. Democrats currently have a 220-212 seat edge in the House, and the Senate is divided evenly at 50 seats for each party.³ Vice President Kamala Harris casts deciding votes in the case of ties.
Approval Ratings Could Matter, Especially for Impatient Voters
Historical norms, of course, aren't the only arbiters of what may happen on November 8.
For one thing, voters have grown increasingly impatient, particularly in the past 30 years. In eight midterm elections between 1962 and 1990, voters never flipped control of the House from one party to the other and only once (1986) flipped control of the Senate. But in the seven midterm cycles since, control of the House and Senate changed parties four and three times, respectively.⁴
The president's approval rating also plays a key role. In only two midterms since World War II has the president's party avoided losing seats in either the House or the Senate: 1998 and 2002. President Bill Clinton's approval rating was 66% before the 1998 midterm, and President George W. Bush had a 63% approval rating before the 2002 midterm.⁵ Conversely, in 10 of these midterms, the president had an approval rating below 50%, and the president's party lost an average of 36 House seats and five Senate seats in those elections.
That's why President Biden's approval rating could prove problematic for Democrats. His approval rating has tracked lower this year amid worries about inflation and slowing economic growth.
Finding Opportunities for Agreement
If Republicans take control of at least one congressional chamber, President Biden would have considerably more difficulty pursuing Democrats' policy agenda in 2023-24. With that in mind, here's how a politically divided government may impact various segments of the economy:
Repairing and improving the nation's roads, bridges, sewer lines and communication networks enjoys bipartisan support. Congress already approved the $1.2 trillion Infrastructure and Investments Jobs Act in November 2021, which includes $550 billion of new spending on infrastructure upgrades during the next five years. It could also agree on additional spending moving forward.
From 2000 to 2020, China increased its annual defense spending by 513%, compared with just a 64% increase for the U.S. The aerospace, defense and cybersecurity industries could benefit from the government's renewed bipartisan focus on defense outlays amid considerably heightened geopolitical tensions with China and Russia.⁶
Democrats in Congress appear to have abandoned broad-based legislation to curb health care costs. A more limited approach is likely if Republicans win either the House or Senate, which would ease some concerns of managed care providers. Still, both parties share a desire to rein in prescription drug prices, which might affect the pharmaceutical industry. Both parties also wish to improve health care access, expand telehealth options and reduce taxes on health care, which may bolster the majority of the health care sector.⁷
Some state governments have expressed a desire to increase affordable housing, but at the federal level, this traditional Democratic policy objective likely would not find much support in a divided Congress. As housing supply remains tight in many cities and regions, builders and real-estate investment trusts (REITs) could retain a favorable position.
Momentum has intensified to address supply-chain disruptions crimping the global economy since the onset of the COVID-19 pandemic. Capital investment could benefit from federal spending to incentivize domestic production in many industries. That could prove particularly true for semiconductor companies looking to add U.S. manufacturing capacity.
A divided, or Republican-controlled Congress would make it much harder for Democrats to pursue spending initiatives on renewable energy initiatives, which at the margin might benefit producers and marketers of traditional fossil fuels. At the same time, President Biden's veto authority could limit spending on projects supporting increased fossil-fuel production.
Obviously, a Democratic sweep would alter this outlook somewhat. Meanwhile, many state governments have significant budget surpluses from federal fiscal stimulus during the pandemic that remain unspent. Priorities on spending that money vary depending on party leadership in a given state, but many states are considering initiatives targeting infrastructure, energy production and technological advancement.
States also could choose to redistribute this funding through tax cuts. Nationally, though, a divided or Republican-controlled Congress would limit the chances of federal tax reform while reducing the likelihood of additional fiscal stimulus in the event of a full-blown recession.
In any case, the election could erect higher hurdles to enacting legislation than Congress and President Biden have encountered during his first two years in office. But often, that so-called gridlock isn't a bad thing for financial markets.
John T. Woolley, "The 2022 Midterm Elections: What the Historical Data Suggest," The American Presidency Project, August 30, 2022.
Brookings Institution, "Vital Statistics on Congress: "Losses by the President's Party in Midterm Elections, 1862 – 2018."
Three seats are currently vacant.
U.S. Bank Asset Management Group, "Setting the Stage for the 2022 Midterm Election," March 2022.
Olayinka Ajibola, "Presidential Approval Ratings on Midterm Elections," Ball State University, April 9, 2019.
Monica Guerra, "Midterms and Markets: A 2022 Guide for Investors," Morgan Stanley, July 7, 2022.
Michael Taylor, "Policy Issues Before and After the Midterm Elections," Wells Fargo Investment Institute, August 2, 2022.
The opinions expressed are those of American Century Investments (or the portfolio manager) and are no guarantee of the future performance of any American Century Investments' portfolio. This material has been prepared for educational purposes only. It is not intended to provide, and should not be relied upon for, investment, accounting, legal or tax advice.
This material has been prepared for educational purposes only. It is not intended to provide, and should not be relied upon for, investment, accounting, legal or tax advice.