Starting your career begins with finding a company that aligns with your values and that inspires you.
At American Century Investments, you can work with purpose and accomplish your goals, while you learn from mentors and use your individual experiences to bring a different perspective.
Bring your skills, and we'll help you grow and navigate your career path.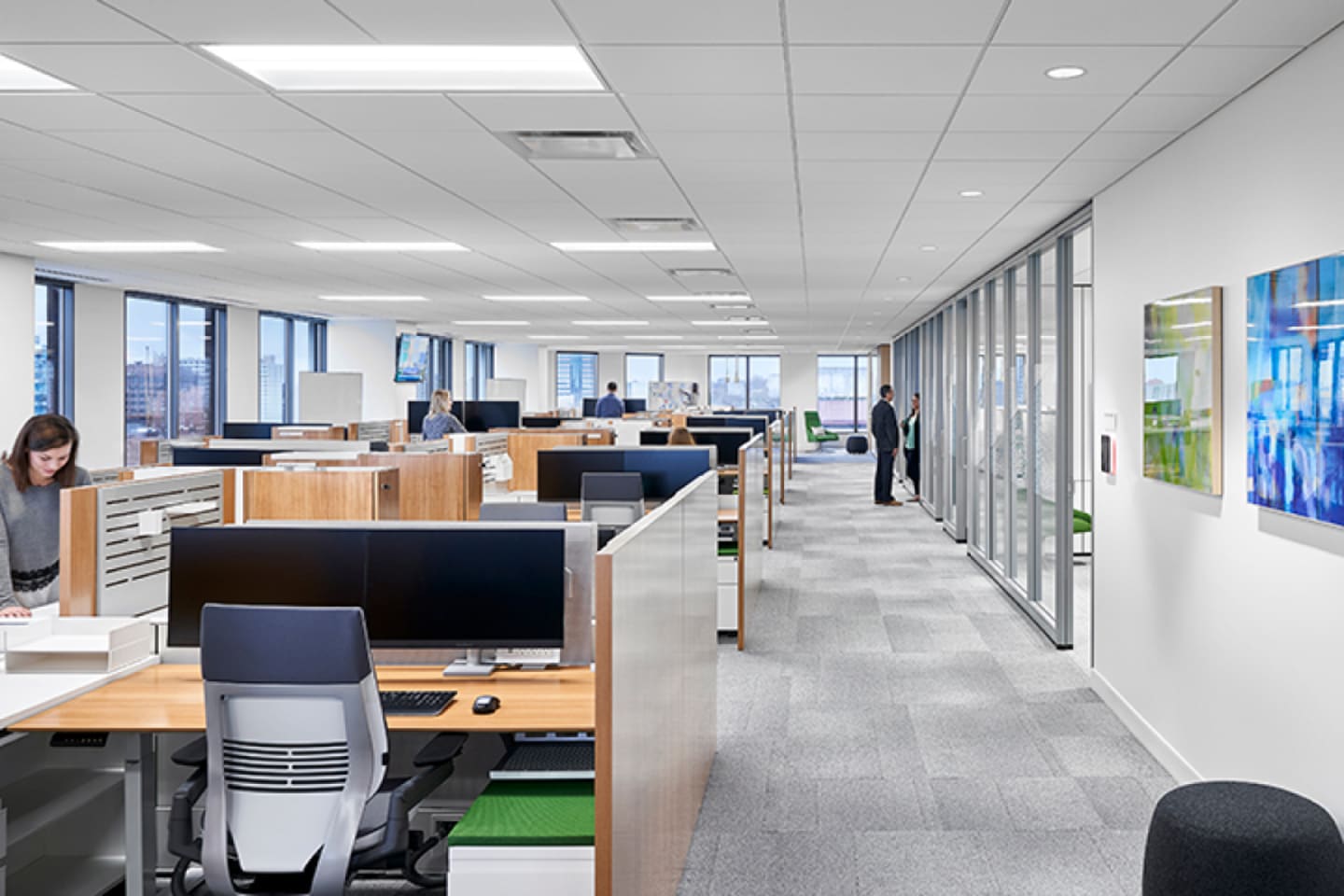 Why Choose the Financial Industry?
Our clients entrust us with their money. It's truly a privilege to help them achieve their goals, whether that's purchasing a new home, growing a child's college fund or retiring early. We want to make a difference for each person who comes to us, and we strive to put them first.
With American Century Investments, the dollars make a more significant impact. Through our relationship with the Stowers Institute for Medical Research, over 40% of our profits are distributed annually to fund research we believe will one day change the world.
Why American Century Investments?
We hold ourselves to higher standards for our clients, for our world—and for you. Here, your unique background, experience and point of view are welcome and valued. When you join our diverse workforce, you'll have a voice—while making an impact.
If you're ready to make a difference, we're ready for you.
Our Culture
You can be part of a team that wins, together.
Benefits and Perks
Our competitive benefits help your work-life balance.
Diversity, Equity & Inclusion
Change starts with a growth mindset.
Investment Management
Managing money is at the core of what we do. Jobs in this area will involve research, moving money and working to create a positive return for our investors.
Common degrees:
Finance

Accounting

Business

Economics
Advanced degree may be required.
Client Services
Spend your career impacting our clients directly, or use this as a steppingstone on your career path. You'll learn about the financial industry and work with our clients to help them achieve their goals. You'll also receive thorough training and may have an opportunity to get financial licenses while learning about different parts of our business.
Common degrees:
Accounting or finance

Business

Communications

English or journalism

Education
Corporate
Corporate support is foundational to our organization and may include teams from Human Resources, Legal, Finance, Audit, etc. Positions in these areas ensure our employees are set up for success and that our company can achieve our goal: making our clients successful.
Common degrees:
Accounting or finance

Business

Human resources

Diversity, equity and inclusion

Communications

Law or legal studies

Psychology or sociology

Statistics
Marketing
Work toward external representation of our organization or with the internal communications team sharing essential messages with our employees. Bring your passion for creativity to a corporate environment.
Common degrees:
Marketing

Communications

English

Graphic design

Environments
Information Technology
Technology is a vital component of the business and ensuring our systems are state-of-the-art is an enormous responsibility. Join some of the industry's most creative IT professionals covering a variety of roles.
Common degrees:
Cybersecurity

Data analysis

Computer programming

Software development

Computer networking
Invested in Your Growth and Development
You will bring unique strengths and perspective to your role, and we will provide opportunities and resources for you to create a career that will make you proud. We'll help you identify your passions and develop the skills necessary for your desired career path. Your development is a priority and will positively influence our business and our culture. Every single person makes an impact within our organization.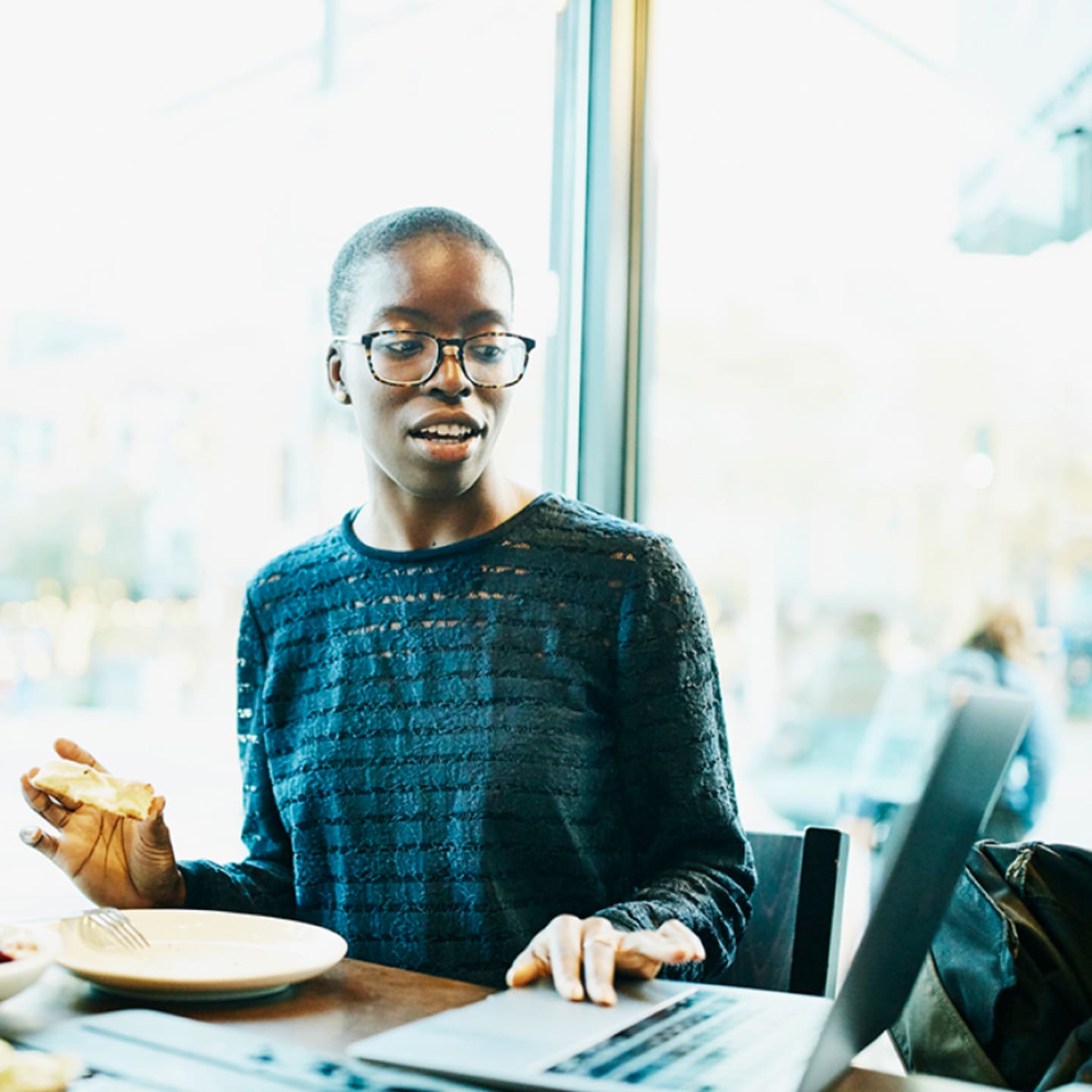 Application Process
Ready for exciting challenges, new skills and lasting professional relationships? Here's how to start the application process.
Prepare Your Resume

It's always good to gear your resume toward a specific position and highlight the applicable skills.


Apply for a Position

First, check out our openings. Then fill out an application for a role that fits your interests and qualifications. Requirements vary by department, and any specific requirements are noted in the job description.

Prepare to Meet

You will be contacted if you are selected for an interview. It's always good to do a little more research on a company before you interview. Read more about Who We Are and Who We Serve.

Get to Know Us

An interview is an opportunity for us to ask you a series of questions related to your experiences and also provides a chance for you to ask questions about us.

The interview is typically 30-45 minutes. This interview may be followed with additional interviews in our office.

Launch Your Career!

If you are selected for the position, a recruiter will contact you with the details of your offer and next steps.

We look forward to having you on our team!
Please know that American Century Investments does not conduct interviews by email or instant messaging. We use instant messaging and email only to correspond with candidates and arrange for interviews by phone or video conference. In addition, we never ask candidates for payment to participate in our recruiting process or require new hires to purchase any office equipment as a condition of accepting employment with our firm. If you have specific questions, please contact us at [email protected].
Diversity Has No Limits
What makes you different is what makes us different. At American Century Investments®, we recognize the value of diversity. We believe diversity is what makes us strong and what makes us complete as a workforce. As a company, we accept each person for who they are and the unique talent and strength they bring. It's one of the primary keys to successfully meet the demands of an ever-changing world.
EOE Policy Statement
American Century Investments believes all individuals are entitled to equal employment opportunity and advancement opportunities without regard to race, religious creed, color, sex, national origin, ancestry, physical disability, mental disability, medical condition, genetic information, marital status, gender, gender identity, gender expression, age for individuals forty years of age and older, military and veteran status, sexual orientation, and any other basis protected by applicable federal, state and local laws. American Century Investments does not discriminate or adopt any policy that discriminates against an individual or any group of individuals on any of these bases.